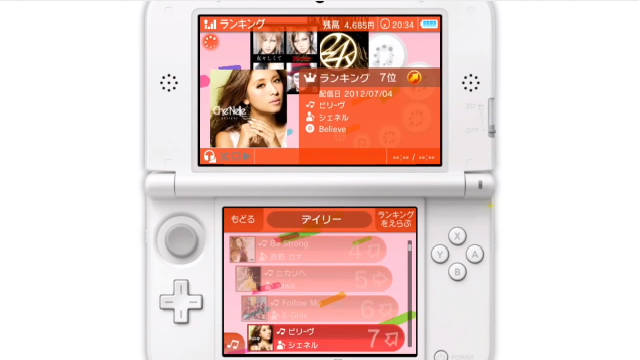 Contrary to the West, Japan has an app that allows 3DS owners to download and listen to music, and despite the prominence of smaller and more dedicated media devices, many Japanese gamers are taking full advantage of the system.
Recently hitting 3 million downloads, RecoChoku is the app in question. The site started as a method of downloading ringtones, and that was clearly a fruitful enough avenue if people are still using the service, albeit for a different form of media. Songs are sold at a flat rate and you can also buy other forms of entertainment such as CDs and DVDs that are of course not compatible with the 3DS.
The idea of using the 3DS to listen to music may very well seem strange to us over here in the west, but it's possible that many of the users are those who do not own smartphones, such as children. There are no statistics to complement this idea, so it's purely speculation.
Would you ever consider using your 3DS (or 3DS XL) to listen to the latest tunes if a similar service became available over here? Tell us your controversial opinions with a comment below.
[source siliconera.com]