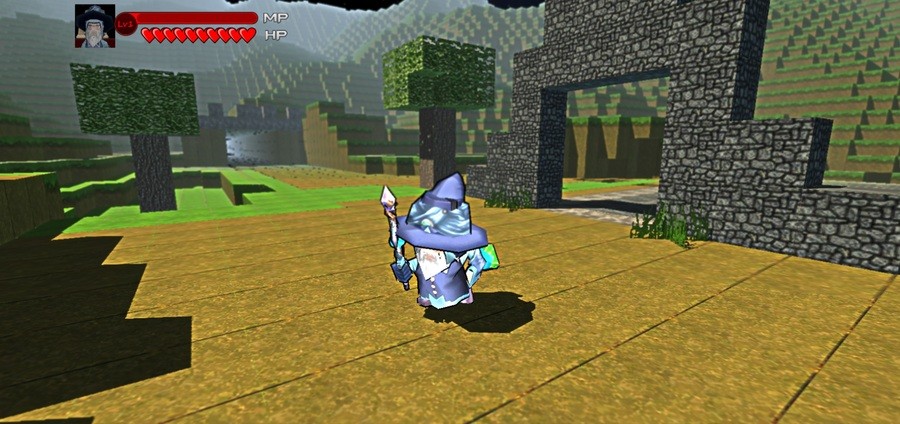 In recent weeks and months we've seen the emergence of a few titles clearly inspired by Minecraft, the phenomenon now owned by Microsoft that's been released on all platforms bar Nintendo's. Block building open-world adventures with primitive visuals are popping up as confirmed or prospective titles, and one such project on Wii U has already endured a troubled history.
UCraft, from Nexis Games, makes bold promises of substantial online play, content and world building, which are particularly ambitious in light of the studio's limited development experience to date. Originally announced as a Wii U exclusive due before the end of 2014, that release date was subsequently pushed back before a Kickstarter campaign was then launched; that crowdfunding effort failed, closing with just 49 backers and having reached $1,283 of its $20,000 goal.
The developer then recently announced that UCraft will now come to PC as a paid Beta (apparently costing less than the full final game) before coming to consoles in 2015 — that looks set to include PS4 and Xbox One. Surprisingly the project is still called UCraft, branding that'll seem out of place away from the Wii U, not to mention the fact that Minecraft itself is already hugely popular and dominating its genre on other systems. Posting on its official website in a reaction to some criticism, Nexis Games cited financial realities and Nintendo processes as the primary causes of the changed plans.
Our primary reasons for launching the UCraft Beta on PC are testing and debugging. We choose this path solely to avoid Nintendo's lengthy certification process each time we need to make an update because at this stage in development we know there will bugs. For example if we were to launch the beta on Wii U and a bug was discovered it would take weeks for us to patch it and redo all of the paperwork Nintendo requires, on PC it will be instant and I wouldn't have to waste time filling out paperwork that could Be used for coding instead. This approach guarantees a polished and perfected product for console owners in 2015.
In addition to testing and debugging, launching UCraft on PC will help with funding for the development of UCraft. Funding for this project is vital to us at this point because as you know the Kickstarter we launched to help cover these costs was unsuccessful.

...In the gaming community when a title is set to be exclusive for one Platform, Platform holders normally provide financial assistance to developers. This is done because of the massive amount of revenue developers lose by skipping other Platforms, unfortunately this is not the case for UCraft as it is being developed and funded entirely by Nexis Games (Me) and sadly I am not rich.

...When we made this decision we had no idea that Nintendo owners would care so much about UCraft going Multiplatform as long as it made it still made its way to the Wii U. We are not 100% against the idea of keeping UCraft on the Wii U/PC but in order for that to happen we will need your help. If there is enough interest we will consider relaunching another UCraft Kickstarter to keep UCaft exclusive to the Wii U.
UCraft has, so far, been blighted by a series of big promises followed by changes of plan in the form of delays, sudden crowdfunding and now the move to multiple platforms. It seems like a project that needs a deep breath and a more considered strategy, though we'll see whether it does arrive on PC by the end of the year as planned; that seems to be an extremely tight schedule.
[source nexisgames.com]