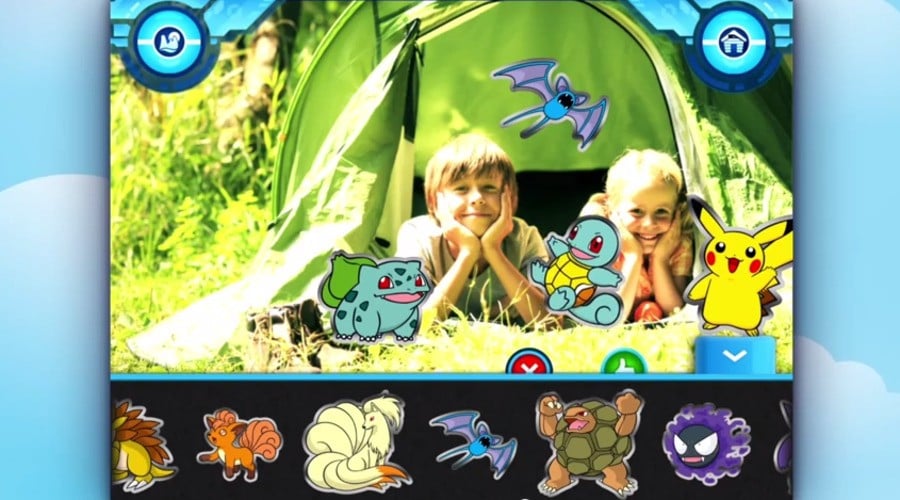 The Pokémon Company continues to explore the tall grasses outside Nintendo. Following the release of a Pokémon Trading Card Game app on iOS, a free, kid-centered app called Camp Pokémon is now available.
Camp Pokémon campers can explore a collection of mini-games on a colourful island filled with Pokémon cutouts, improving their accuracy in a Pokéball throwing gallery or testing their knowledge of the creatures, their evolutions, and types. Real-life photos can even be festooned with pocket monsters and shared with friends, and around 100 virtual pins can be collected through play. There's also a Mystery Cave that's... a mystery. A trailer for the app can be seen below:
This is clearly no Pokémon journey of epic proportions, but it's still interesting to see The Pokémon Company release something that seems built and tailored more specifically for iOS devices. What do you think? Do you plan on spending a little time at camp?
[source youtube.com]