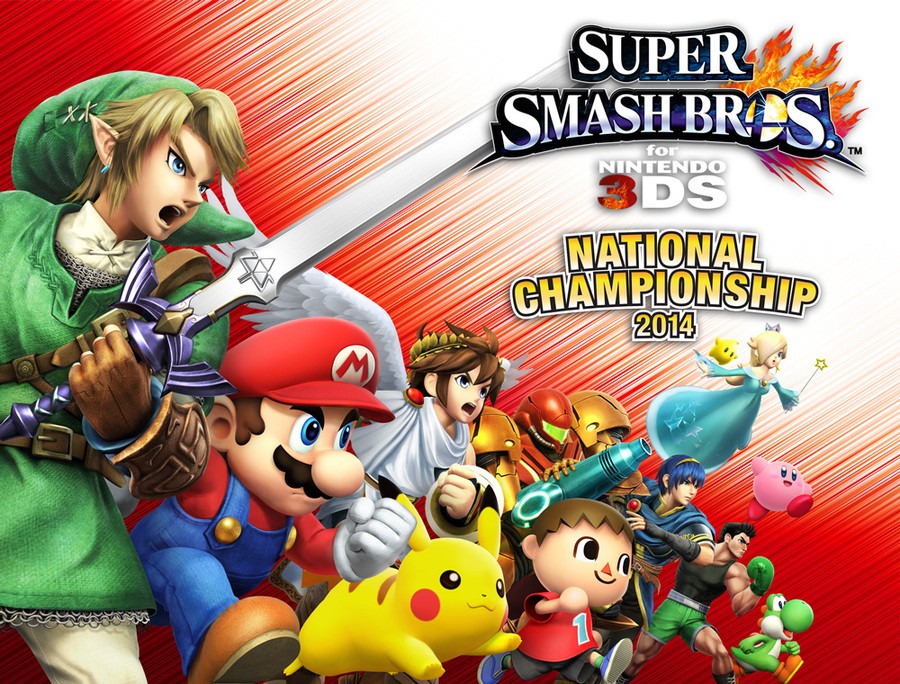 Super Smash Bros. fans across the UK have been battling it out for a chance to be crowned National Champion 2014. The qualifying heats took place at selected GAME stores which determined 32 finalists — 4 from each of the 8 regional heats — who are now ready to battle it out one final time tomorrow, Friday 31st October at York Hall in London, all to take home the prestigious Super Smash Bros. for Nintendo 3DS National Championship title and prizes:
Ultimate Champion: Wii U Premium Pack, a copy of Super Smash Bros. for Wii U and Super Smash Bros. goodies
Runner Up: A copy of Super Smash Bros. for Wii U and Super Smash Bros. goodies
Cosplay Winners and Runner Ups will receive Nintendo eShop vouchers
Nintendo UK has kindly provided us with 50+ pairs of tickets for the special event at which you'll also be able to get your hands on upcoming titles Ultimate NES Remix, Sonic Boom: Shattered Crystal, Super Smash Bros. for Wii U and Sonic Boom: Rise of Lyric.
Nintendo Life Invitational
Those attending with Nintendo Life tickets will also have the chance to win a copy of Super Smash Bros. for Wii U in our Nintendo Life Invitational Tournament. Tickets are still available if you contact us today we'll do our best to get you on our guest list whilst tickets remain.
Event Details
Date of Final: Friday 31st October
Location: York Hall, London
Nearest Tube: Bethnal Green (Central line)
11.00am – Guests arrive with drinks available
12.00pm – Welcome guests & introduce the tournament
12.15pm – 2.55pm – Round 1 (16 battles total)
1.30pm – 5.30pm – Food available
2.55pm – 3.10pm – Swag wheel
3.10pm – 4.30pm – Round 2 (8 battles total)
4.30pm – 4.45pm – Swag wheel
4.45pm – 5.15pm – Nintendo Life Invitational
5.15pm – 5.55pm – Quarter Finals (4 battles total)
5.55pm – 6.10pm – Swag wheel
6.10pm – 6.25pm – Cosplay parade & prizes awarded
6.25pm – 7.05pm – Semi Finals (2 battles total)
7.05pm – 7.30pm – SSB Melee Community invitational
7.30pm – 8.00pm – Grand Final & awards ceremony
8.00pm – Event ends
8.30pm – Venue closes to public
Want to attend?
If you're interested in attending please email us and state your name (and a friend's name if you wish) and we will get back to you as to whether your confirmed on our guest list. Remaining tickets are in limited supply.
Please Note: you must be able to make your own way to the venue, tickets cannot be sold or transferred to others, if you are selected and unable to attend the event please let us know so we can issue your tickets to another reader. All decisions are final.