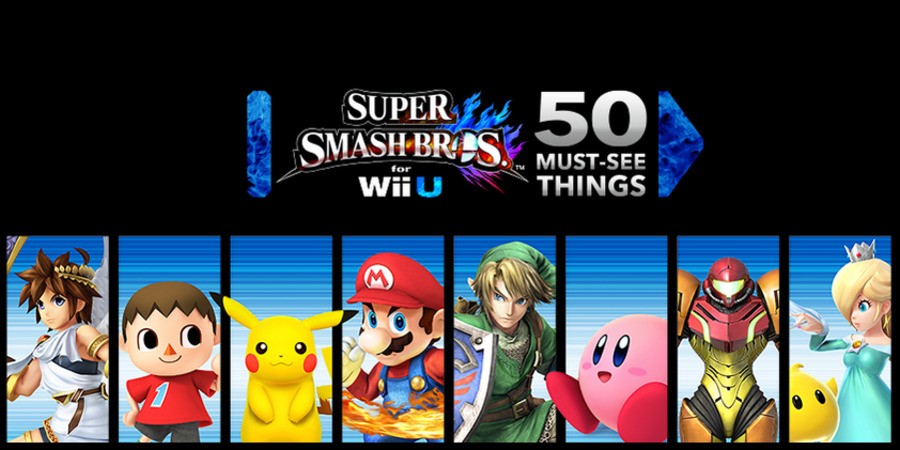 Last week Masahiro Sakurai confirmed that an announcement was on the way to show "the true potential" of Super Smash Bros. for Wii U. Talk of a Nintendo Direct naturally spread, and Nintendo has now confirmed that will happen — the twist is that it's a live event that's "focused on 50 new things".
It all sounds hugely exciting, and it takes place at a peak time in North America; Europeans will need to stay up a little late. It goes down on 23rd October at 3pm Pacific / 6pm Eastern / 11pm UK / midnight CET, and that's 7am in Japan (on 24th October in Nintendo's homeland). It's not clear whether Nintendo of America will host, or whether it will be Sakurai-san and company in Japan.
The promise of '50 new things' suggests it could be a fast-paced broadcast, though it's also unclear how long it'll be; naturally we'll be streaming the event, live blogging and covering all of the details right here on Nintendo Life. How hyped are you for this, and what do you think will be revealed? Let us know in the comments below.