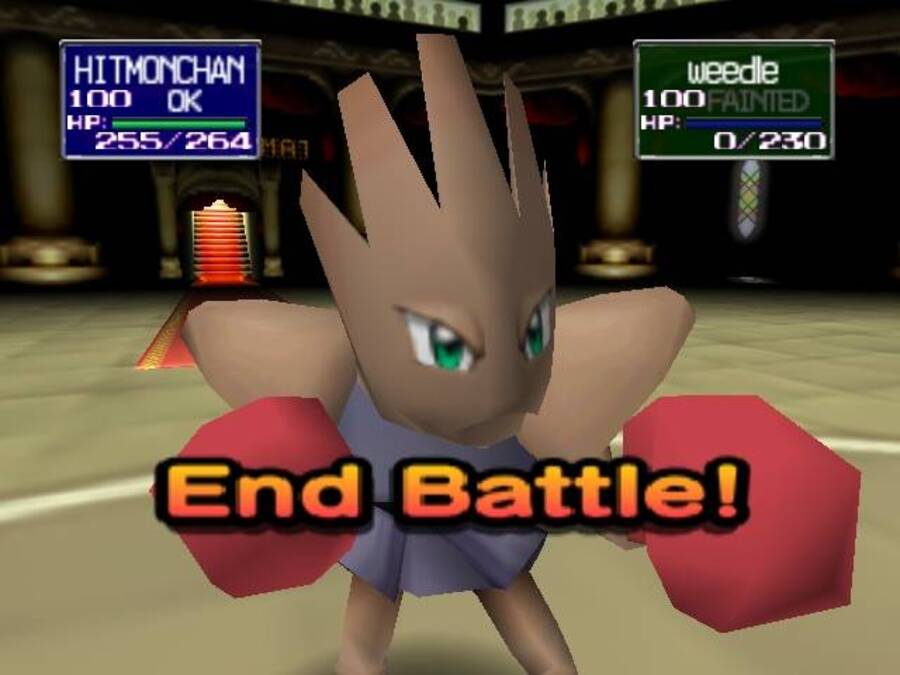 When Pokémon X & Y was released last October, fans were given the opportunity to experience 3D battles in the main series for the very first time – channelling the spirit of the Pokémon Stadium series, all bar the announcer. Pokkén Tournament – a fighting game spin-off by Bandai Namco – was yet another recently announced Pokémon title that also gave off Stadium vibes prior to its official reveal.
Considering neither of these games actually had any direct link to the Pokémon Stadium series in the end, the question now is – what has happened to it?
According to recent comments from Game Freak's Shigeru Ohmori and Junichi Masuda, the reason the Pokémon Stadium series has not made an appearance as of late is partially because of the above-mentioned Pokémon titles. The way Masuda sees it:
We really want to excite people and surprise them with new things they weren't expecting. The original games, of course, were 2D and in black and white, and seeing them in 3D was a stark contrast... it was kind of a huge surprise for players. Nowadays, the Pokémon are already in 3D, and I'm not sure that better graphics would be quite as impactful or impressive. So in order to come back to the Stadium series, I think we'd need to have some sort of new invention to justify it.
It appears that being a standalone battle simulator is no longer enough to spur on the development of the Pokémon Stadium games. The last time a game in the style of Pokémon Stadium was released, was Pokémon Battle Revolution in 2006 for the Wii, featuring Generation IV Pokémon from Diamond & Pearl. Originally, the Stadium series began in 1999 on the Nintendo 64.
What are your thoughts on these latest comments from Game Freak about the Pokémon Stadium games? Are you concerned for the future of the series, or would you agree a battle simulator for your lounge room is now redundant when 3D battles can now be experienced on the go, courtesy of the 3DS?
[source usgamer.net]