Captain Toad: Treasure Tracker could quite possibly be the most adorable game played on Wii U systems this Festive season — unless you're in Europe and it's a New Year treat. Last week cleared up release dates and, we shouldn't forget, revealed Toadette as a playable character, tipping this one over the safe levels of cuteness.
It is looking rather adorable, with more than 70 levels promising pretty decent value at its $39.99 price tag — it'll also include power-ups such as the Double Cherry and plenty of other references to its Super Mario 3D World heritage. The latest trailer — right at the end of this article — also does nothing to reduce our anticipation for this sedate-looking puzzler.
The recent detail reveals have brought a host of new screens to enjoy, too, so we've compiled assets uploaded by Nintendo last week and today for one brightly-coloured gallery bonanza; some of these show two Toad characters on screen at once, in a manner that seams unlikely to be down to the Double Cherry power-up...
It's a nice way to kick off the week, we feel — enjoy!
---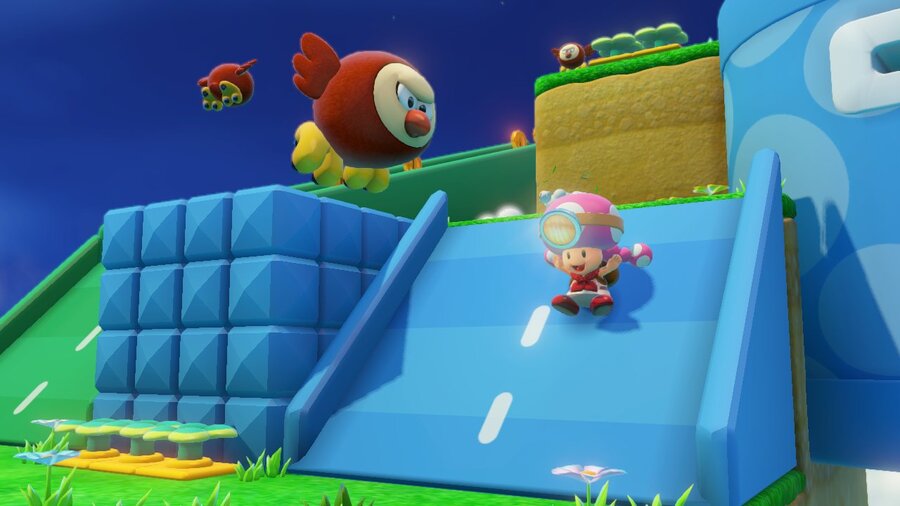 ---
Are you charmed by Captain Toad: Treasure Tracker so far? Let us know.