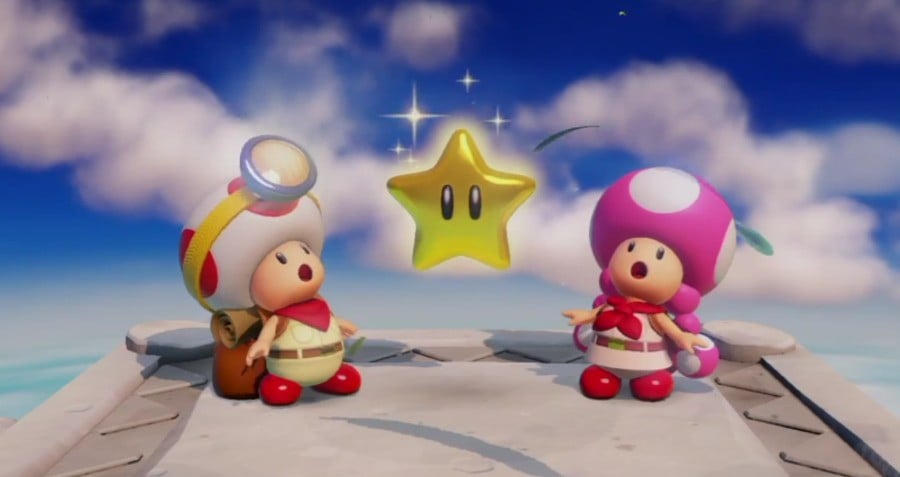 Captain Toad: Treasure Tracker will grace stores in North America on 5th December, and now finally has a release date for Europe; it is in January 2015, as previously confirmed — it'll start hunting for treasure in the region on 9th January. It may be spinning off from the bonus levels in Super Mario 3D World, meanwhile, but this retail release seems to have more going for it than many may have anticipated; Nintendo's confirmed that there'll be "more than 70" stages, for example.
Evidence of this is found in the rather terrific new video for the game, which shows off a number of new areas and mechanics — some of these make use of the GamePad touch screen and gyroscopic sensor, with examples such as aiming and shooting seen below. In addition to some particularly fun new stages and confirmation of the Double Cherry as an item, this video also introduces Captain Toadette, who is sort of kidnapped but appears to be heroically stepping into the breach in other stages.
This is shaping up rather nicely, we'd say. Have a look below and let us know whether this is on your wishlist.