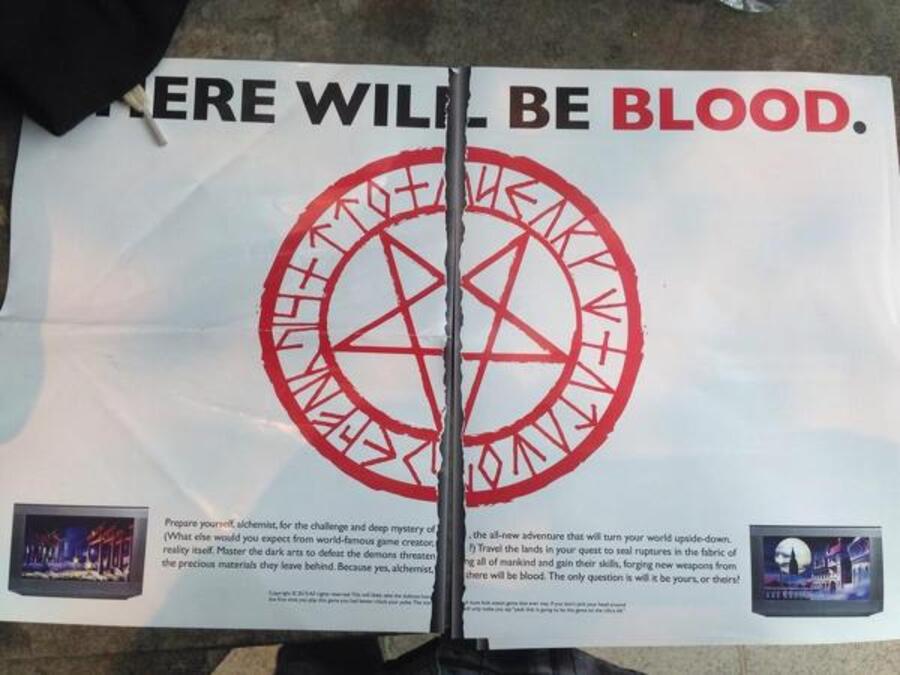 Last week, Mega Man creator Keiji Inafune hosted a panel at PAX Prime, and during the event flyers appeared which seemed to hint at a new Castlevania-style adventure. The rumour is that Koji "Iga" Igarashi — who oversaw the Castlevania series and recently parted company with Konami to make games on his own — is the man behind it.
The flyer features an occult-style symbol and two old-fashioned CRT television sets, each displaying a screen from a game which looks a lot like the classic 2D "Metroidvania" instalments which Igarashi himself produced when at the helm of the Castlevania franchise. The most famous of these is Castlevania: Symphony of the Night, but it was Nintendo systems which benefited the most — both the GBA and DS received three "Metroidvanias" each.
https://twitter.com/jose_otero/statuses/506239615661907968
Also on the flyer is the following text:
Prepare yourself, alchemist, for the challenge and deep mystery of [blank], the all-new adventure that will turn your world upside-down. (What else would you expect from World-famous game creator, [Blank]?) Travel the lands in your quest to seal ruptures in the fabric of reality itself. Master the dark arts to defeat the demons threatening all of mankind and gain their skills, forging new weapons from the precious materials they leave behind. Because yes, alchemist, there will be blood. The only question is will it be yours, or theirs?
It all sounds very much like a classic Metroidvania romp, and fans of Symphony of the Night are sure to understand the "upside down" reference. Igarashi has already said that he's keen to follow in Inafune's footsteps and do something along the lines of Mighty No.9 — which is Inafune's way of making a Mega Man-style game without being able to use the brand — so perhaps there is some truth in these rumours? Let us know what you think by posting a comment.
[source eurogamer.net]