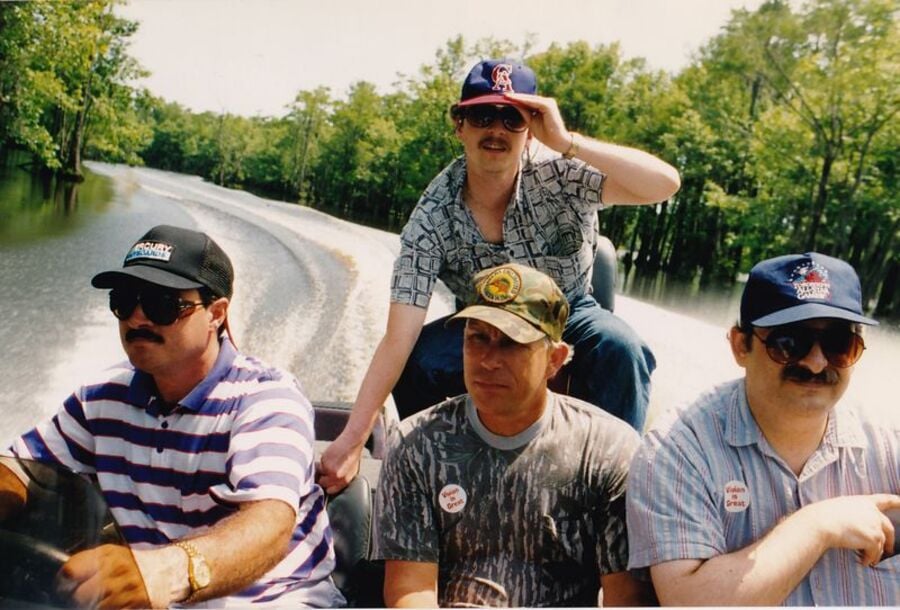 When Nintendo ditched Sony at the altar and decided not to proceed with the SNES-based PlayStation console, it quickly inked a new deal with Dutch firm Philips. That agreement also fell through, but Nintendo sweetened the divorce by allowing Philips to create games based on its characters for its CD-i entertainment system.
The titles that followed are generally pretty poor games, with many taking the form of educational releases which tried to make use of the storage space allowed by CD-ROM. Three Super Mario outings were planned, but only Hotel Mario made it to market — Mario Wacky Worlds was cancelled, as was Mario Takes America — but details regarding the latter game have only just come to light.
Produced by Toronto-based Cigam Entertainment, Mario Takes America was intended to educate younger players about the good old US of A via 2D and 3D platforming sequences. The core concept would have seen photography and rolling FMV footage with sprites laid over the top.
Cigam shot a large amount of footage for the game, but ultimately the studio bit off more than it could chew and Philips would eventually pull its funding, leaving the project in limbo. There were plans to continue development without the Mario character, but this came to nothing when Cigam went bust following some rather shady activity by the Canadian Imperial Bank of Commerce. It is believed that source files and other material related to the game are still within the Canadian Imperial Bank of Commerce archives, waiting to be discovered.
You can read the entire story over at Unseen64, as well as view more production photography from the time of development. Don't forget to also check out our feature about the development of the Zelda CD-i titles.
[source unseen64.net]