The Legend of Zelda X Mario Kart 8 will be the first paid-DLC pack for the Wii U racer this November, and Nintendo has confirmed another of the new karts that will make an appearance.
Joining the Blue Falcon from the F-Zero franchise will be the B Dasher, which made its début as the main box cover kart in Mario Kart DS, before making appearances in Mario Kart Wii and Mario Kart 7. You can see Red Yoshi having a jolly time in the kart in the image below.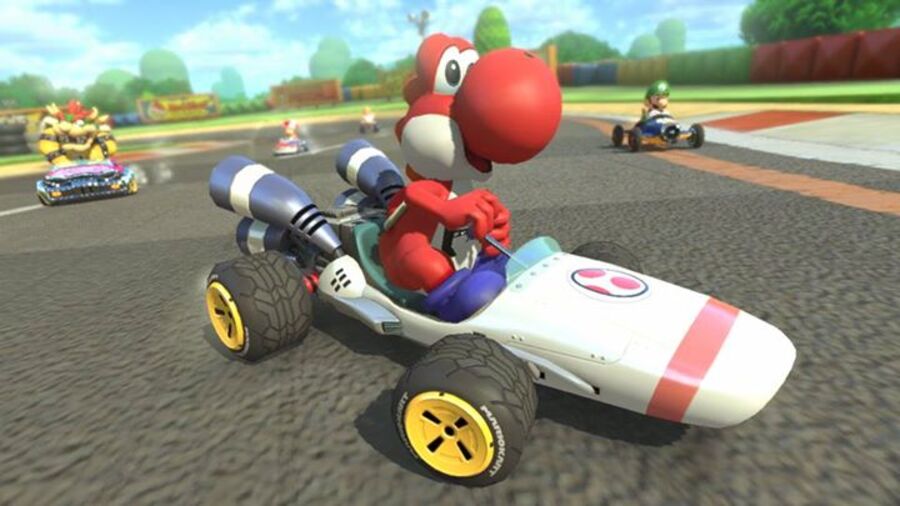 Meanwhile, below is the post from Nintendo's Miiverse post confirming the announcement, also giving us a hint on its capabilities.
So far that leaves November's The Legend of Zelda X Mario Kart 8 pack looking like this:
3 Characters: Tanooki Mario, Cat Peach, Link
4 Vehicles - Blue Falcon, B Dasher + 2 unannounced vehicles
8 Courses including Wario's Gold Mine (MK Wii) and an F-Zero track
Are you looking forward to taking the B Dasher for a spin in Mario Kart 8?
[source facebook.com, via miiverse.nintendo.net]