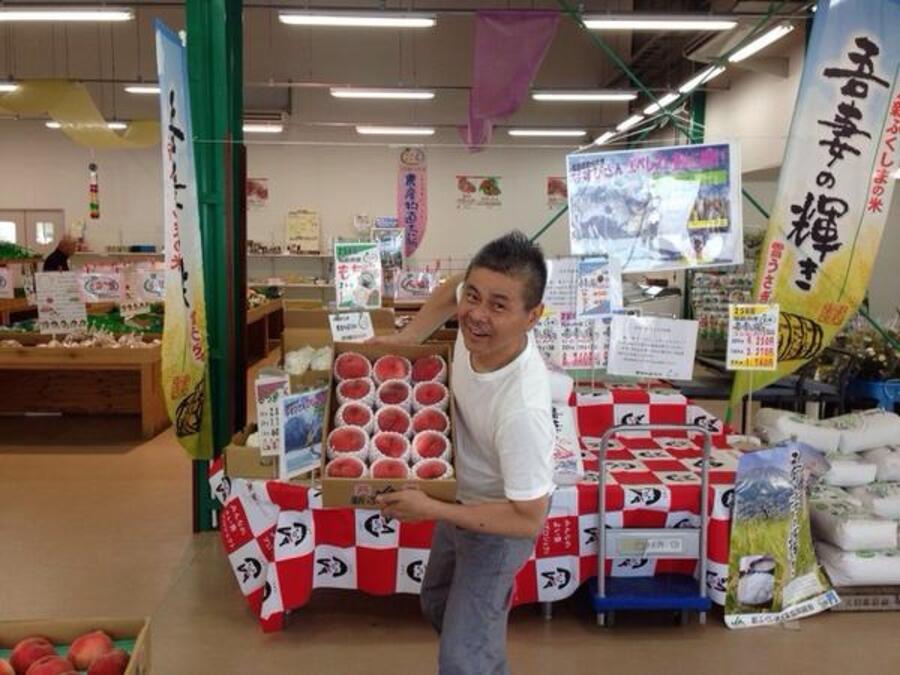 Earthbound designer Shigesato Itoi who has appeared on a number of Japanese variety shows and commercials, recently came under fire on Twitter when he showed his support of Fukushima peaches to over 600,000 followers.
Prior to the 2011 Fukushima nuclear disaster, the prefecture was known for its fresh produce – especially its peaches. Fast forward to 2014, and a number of countries including Singapore and Thailand have begun lifting bans on Fukushima food products, to the point of the local peaches becoming a luxury fruit – with buyers reportedly placing full trust in the Japanese screening and health system after confirmation the food was safe to consume. Despite this, around 15 percent of Japanese locals are still mostly reluctant to buy Fukushima produce.
Mr Itoi's tweet clearly hit a nerve with the vocal minority, with many followers lashing out at him, exclaiming they would rather not buy them, that he shouldn't participate in PR programs, and some even claiming he was a 'horrible person'.
On Japan's largest bulletin board 2ch, several users wished he would spend his time doing other things, such as 'making a new Earthbound game'.
Mr Itoi's responded to the social media outrage, stating it was an insult to those who had been involved in addressing uneasiness and investigating the matter, so that this quality produce could be made available once again. Of course, these comments only added fuel to fire, with one user demanding Mr Itoi stop spreading misinformation.
Do you think Mr Itoi was pushing dangerous buttons, or do you agree that he should be focusing on a new Earthbound game? Let us know!
[source kotaku.com.au, via twitter.com]