While Gamescom in Germany may have been dominated by major presentations from Sony and Microsoft, in particular, the massive event had plenty more on show besides the headline grabbing games. One of these titles was illo: birth of the cool from Raylight Games, an intriguing cross-platform puzzle platformer set for the 3DS and Wii U eShop stores.
Also coming to Vita, smart devices, PSN and Xbox Live, this title utilises — in the case of 3DS and Wii U — touch controls, motion controls and the built-in microphone, challenging the player to interact in various ways; you can see a control layout in the image below.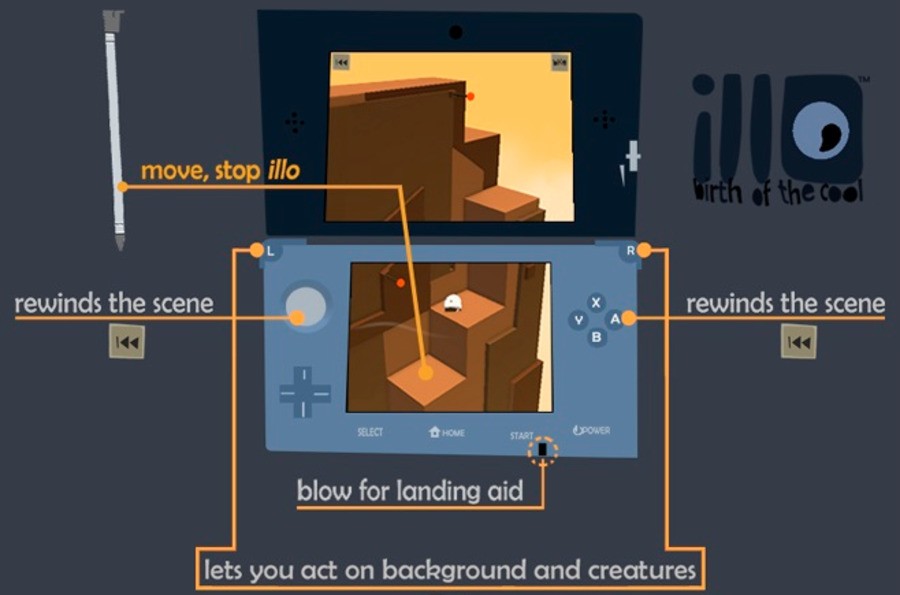 The official website emphasizes that a minimalist aesthetic will focus the gameplay on the puzzles, while paid-DLC is also planned. The studio has in the past developed games such as Deer Drive Legends on 3DS — to take the most recent example — but illo: birth of the cool is evidently a passion project and original IP for its team; various games in the past have clearly been work-for-hire.
You can see a concept trailer below, so let us know what you think.
Thanks to Ryan Millar for the heads up.
[source pockett.net, via gonintendo.com]