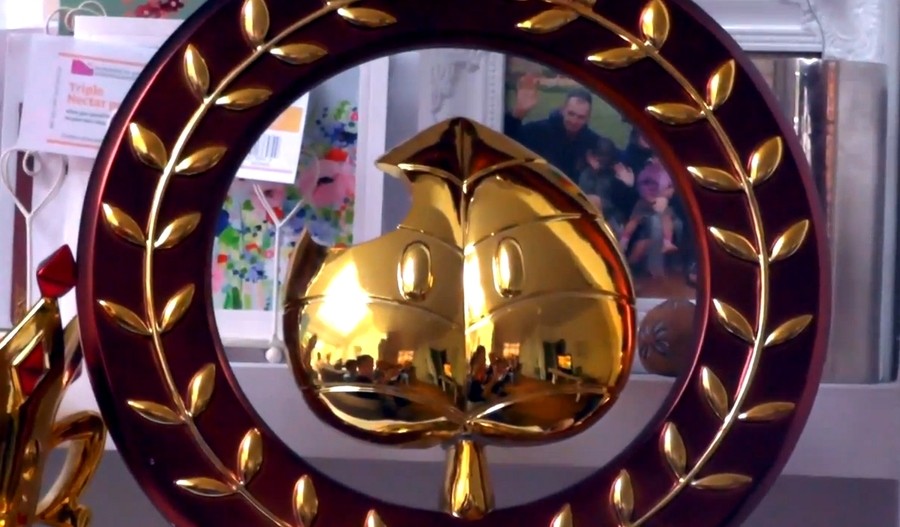 After weeks of heats and numerous family competitors, Family Gamer TV whittled the field down to the final four racers in their Mario Kart 8 competition. In a head-to-head final race the families each cheered on their children to complete Toad Harbour ahead of the field.
Ben (racing as Mario, top left), Jarvis (racing as Larry, bottom left), Milo (racing as Shy Guy, top right) and Ethan (racing as Toad, bottom right) each put up a strong fight, but in the end Ethan came through to prove is karting smarts. He was closely followed by Ben and Milo.
While it's all a nice bit of family fun, what's interesting to see is how competitive the families are and how well the game stood up to the rigours of real competition. With their parents sat behind them, the pressure obviously got to a few of the racers who struggled to perform as well as they had in the heats.
The day's racing was concluded by those big physical Mario Kart trophies being handed out and have now taken up pride of place on the mantelpieces of each family. If you want to claim your place in the next season of Family Gamer TV Mario Kart Competitions, drop a comment on the video above.