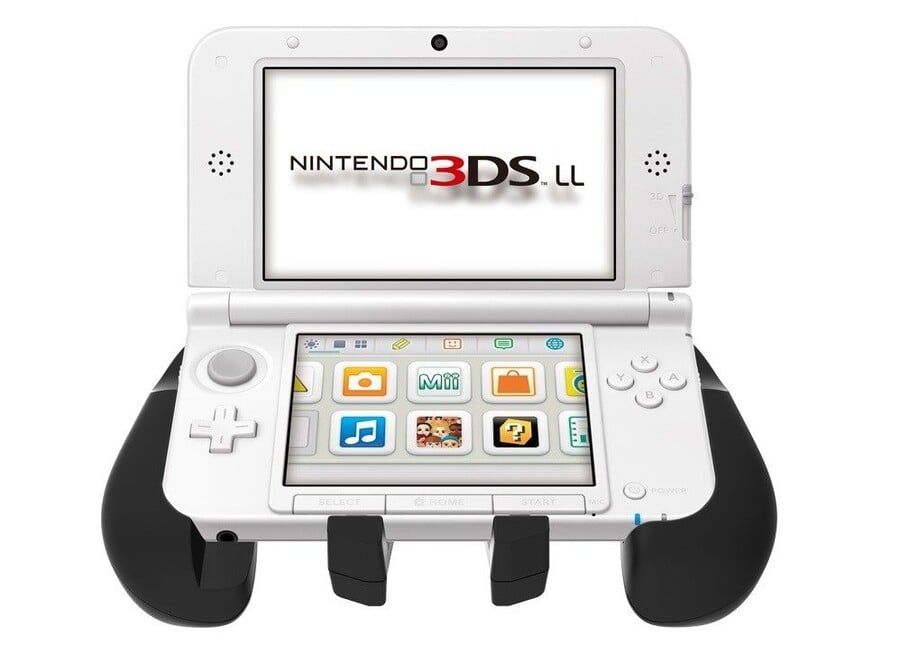 Thanks to console accessories manufacturer Hori, the Nintendo 3DS and Nintendo 3DS XL are about to get even bigger in Japan. To celebrate the upcoming release of Monster Hunter 4 Ultimate Hori is releasing the Extended Slide Pad Controller, a grip controller-style accessory that places a second circle pad on the left shoulder of the Nintendo 3DS or Nintendo 3DS XL console, instead of along the right edge as seen on Nintendo's own Circle Pad Pro. The Extended Slide Pad moves the ZL button to underneath the left-hand-side grip.
This new placement of the second circle pad will allow Monster Hunter players to move and control the camera entirely with the left hand, finally opening Nintendo fans to a gentler method of "clawing" or the "finger hook technique." "Clawing," long known to PSP-playing monster hunters, looks somewhat awkward and cramp-inducing.
Hori is also planning to release a Monster Hunter 4 Ultimate accessory kit including a cleaning cloth, stylus, carrying strap, and a decal; none of which are threatening to make the 3DS appreciably larger than stock dimensions.
Are you dying to get your hands on the Extended Slide Pad, or are your hands dying at the thought? Let us know in the comments!
[source siliconera.com]