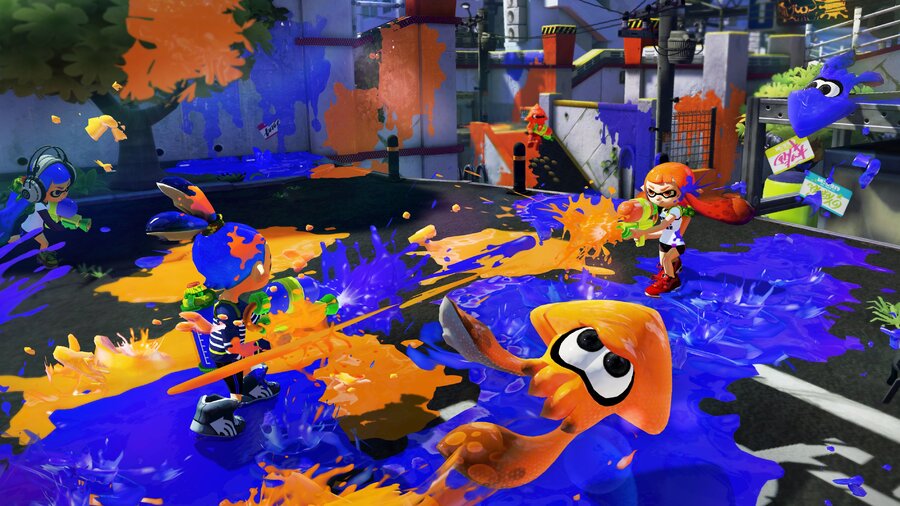 Splatoon impressed pretty much everybody who saw it at this year's E3, and has become one of the most eagerly-awaiting titles of 2015. However, some questions have been raised regarding the game's offline potential; given the Wii U's social focus, the idea of a game which can only be played against people online seems a little odd.
However, project lead Tsubasa Sakaguchi has been speaking to GameRant and reveals that Nintendo is aiming to include local play options in the game — although he also stresses that this element of Splatoon is still very much in development:
First of all, our plan is to release this as a full retail packaged software in 2015… the first half of 2015. And because we're releasing this as a full software title, we of course plan to include a single-player mode but then also a one-on-one multiplayer mode that can be played without connecting to the Internet.
What we can tell you about the one-on-one, at least, is that one player will be using the GamePad, one player will be using the Pro Controller. And we're actually thinking of having that one-on-one mode be something kinda completely different from the four-on-four one where it'll be, you know, kind of a lot more stalking and hiding in the ink. It'll be much more like a quiet mode in a sense.

And, you know, we've progressed [in development] at least to that point, but in terms of what we're going to do with the screens – whether we're going to have one person on the TV and one person on the GamePad – we're not sure yet.
It's good to see that Sakaguchi and his team are thinking of local play options as well as refining what already looks like a fantastic online experience. Does this make you even more excited about playing Splatoon? Were you expecting it to be an eShop release rather than a full-price retail game? Sound off in the comments below, and be sure to check out our impressions of the game when we played it at E3.
[source gonintendo.com]