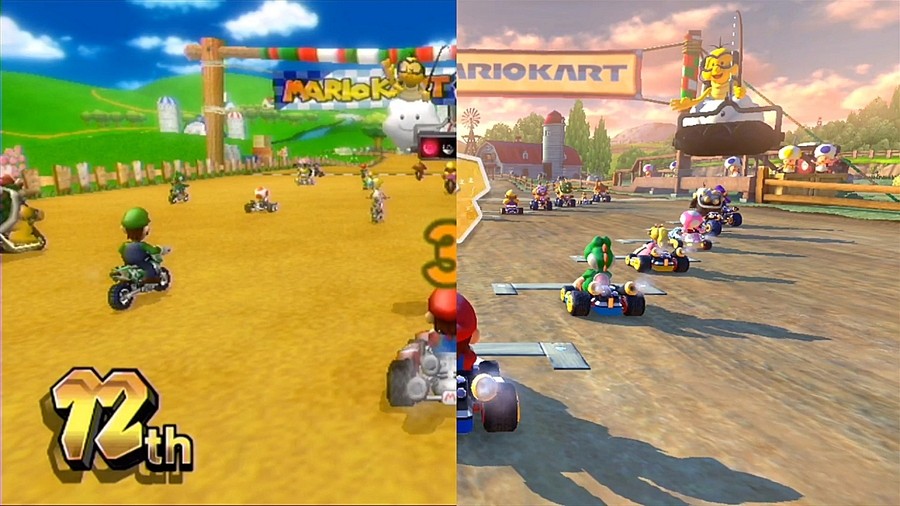 With Mario Kart 8 getting rave reviews all over the interwebs, Family Gamer TV has dialled in for some close up comparison of the Moo Moo Meadows level on both the Wii and Wii U. While it is of course expected that the Wii U version looks better, quite how much better is kind of mind-blowing.
Certainly this night and day enhancement from one generation to the next isn't matched by the Xbox 360 / Xbox One or PlayStation 3 / PlayStation 4 upgrade. The Wii U really shows what it's capable of, not only in terms of resolution but also frame-rate, draw depth and all manner of graphical tricks that make Mario Kart 8 really pop off the screen.
But as well as the impressive visuals it's also nice to see Nintendo not messing with these great old Mario Kart tracks too much. Moo Moo Meadows remains intact and there is a delicate hand to where the enhancements are applied. Not going overboard with new tricks and changes will be important to keep the Mario Kart faithful happy while also welcoming in a new set of players.