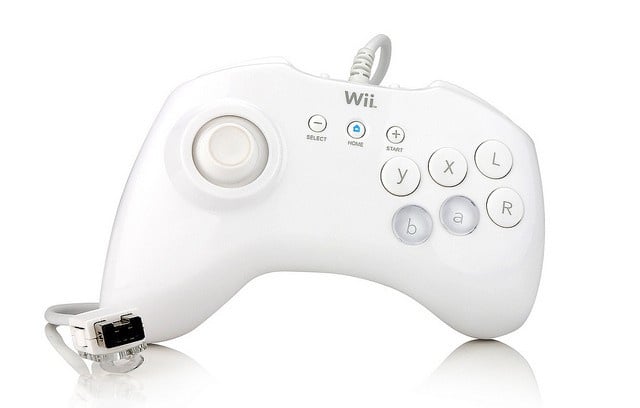 Controller accessories were everywhere in the Wii era, with various companies fighting over a piece of the sizeable, tasty pie of the system's sales. We can expect that trend to continue to some degree with the Wii U, though the uptake has been slower due to its smaller fan-base to date. Fear not, third-party controller fans, there is a product coming out this Holiday season with which you can stuff your festive stocking, clearly designed to tap into the upcoming Super Smash Bros. craze.
We say it's for Wii U, which is only technically true. PDP (Performance Designed Products) has announced the "Wired Fight Pad" 'for Wii U', but in reality it's merely compatible with Nintendo's latest system by virtue of its support for Wii controllers. As the name suggests this is wired, and mimics the Classic Controller / Classic Controller Pro setup by plugging into a Wii Remote — if a game supports the Wii Classic Controller range — as the upcoming Super Smash Bros. surely will — then this will work.
That's not particularly impressive in itself, though more pleasing is confirmation that the design will take inspiration from the original GameCube controller, and courtesy of an official license with Nintendo will have a design featuring characters "such as Mario, Yoshi, and Princess Peach". It'll hit North America this Holiday season at a price of $24.99.
As you can see in the image above, PDP has previously released controllers — and many other accessories — on the Wii and other systems, in that case mimicking a mini-fight stick setup; with Wii U owners keen to use a GameCube-style controller on their new system, this could be an intriguing option.
We'll reach out to the company to check if a prototype image is available. In the meantime let us know if this is a controller you're interested in picking up at the end of the year.