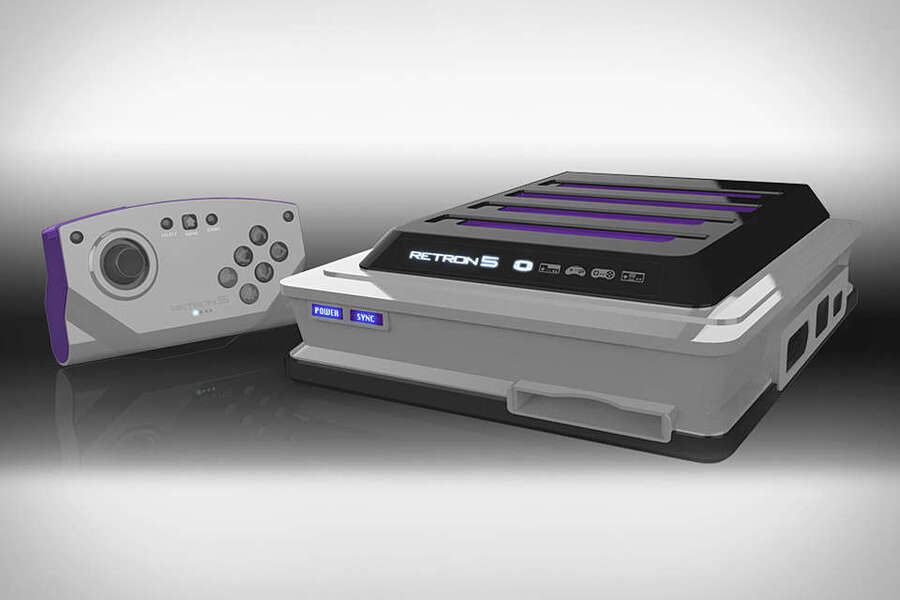 Hyperkin will begin shipping its Retron 5 console this week, according to IGN.
The system is a retro powerhouse, and will play NES, SNES, Genesis, Game Boy Advance, Famicom, Game Boy, Game Boy Color, Sega Mega Drive and Super Famicom games. It will also play Master System games using the Sega Power Base Converter. It outputs a 720p HD signal via HDMI, and supports save states, screenshots and image manipulation, such as scanlines. There are joypad connectors which allow you to plug original pads, but the system also comes with its own wireless Bluetooth controller.
The system was supposed to launch last year, but a production fault pushed the release back to "Q1, 2014". The delay has allowed rival Retro-Bit to get its Super Retro Trio system to market first, but that machine doesn't have as many features as the Retron 5.
The system will come with a $140 price tag in North America, and UK stores like Fun Stock are accepting pre-orders for the system at £119.99, which is an increase on the originally quoted price of £89.99.
Are you still interested in picking up this console, or has the delay dented your interest? Share your thoughts with a comment.
[source uk.ign.com]