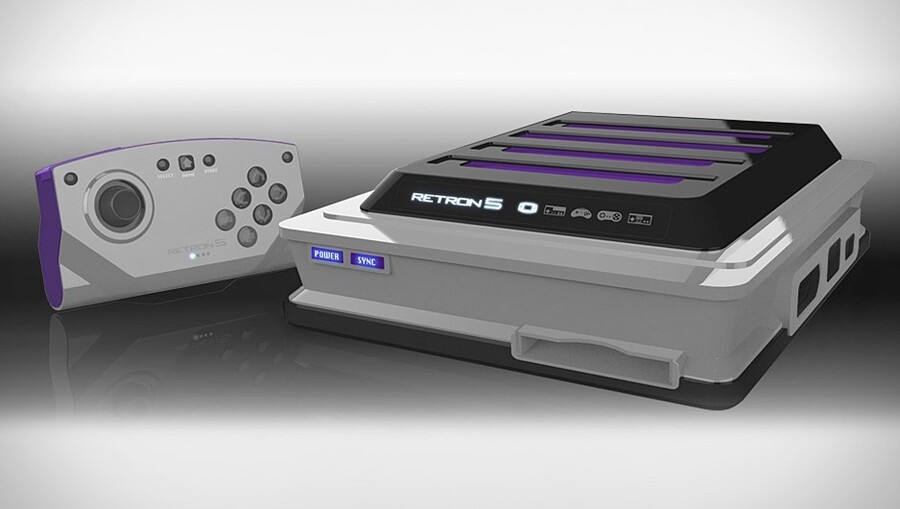 If you're an avid retro gamer then chances are you've been saving your pennies for the Hyperkin RetroN 5, an all-in-one gaming system capable of running SNES / Super Famicom, Mega Drive / Genesis, NES / Famicom, Game Boy, Game Boy Color and Game Boy Advance cartridges.
The console was due for release prior to Christmas, but sadly Hyperkin has been forced to delay this launch due to manufacturing problems. In a press release issued today, it was revealed that "faulty pins" in some of the packaged units were to blame.
Project Manager Lawrence Lee had this to say:
We apologize for the inconvenience. Hyperkin would like to thank you for all the support you have given us throughout the development of the RetroN 5. We are looking forward to its release, estimated to be within the first quarter of 2014, as soon as the issue has been resolved.
Stores like Fun Stock had already started taking pre-orders with a retail price of £89.99 (around $145), but up to this point could offer no solid release date. Those who have already pledged their cash will have to wait a little longer for this wonder machine.
Were you hoping to find one of these wonder systems under your tree this festive season? Or are you looking to pick up a Super Retro Trio instead?