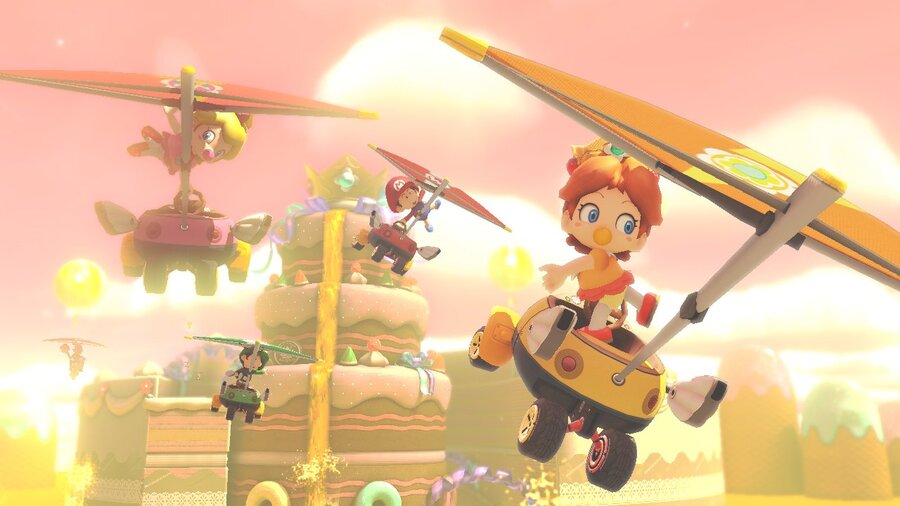 Today's certainly Mario Kart 8 day, with some new details emerging, while we've shared our — rather positive — opinions on the latest build in our own extensive preview; that article also includes a gorgeous new trailer. It's safe to say that some who weren't paying attention to the upcoming Wii U release may have had their heads turned.
Beyond the shiny new trailer released by the company, the Nintendo Minute show has also uploaded a new video in which the presenting duo shows off new track Sweet Sweet Canyon and the remixed N64 classic Toad's Turnpike. The former is in local two player, while the latter is a single player race — in the process some details and features are emphasized, new items are shown in action and you may get a decent idea of the level of challenge in trying to win 150cc races.
Check it out below and let us know what you think.