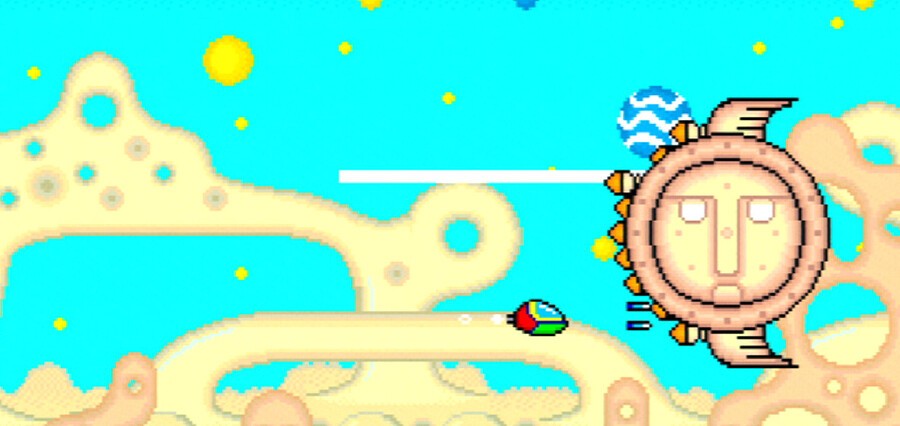 If you're a fan of Sega's 3D Classics range then you'll be pleased to know that the company has revealed that a new version of Fantasy Zone — entitled 3D Fantasy Zone: Opa Opa Brothers — will hit the Japanese 3DS eShop on the 19th of March.
As with all previous 3D re-releases, the usual Sega love is on show — fully customisable buttons, three screen modes (4:3, full, and one that replicates the curvature of an old CRT TV), the choice of domestic (Japan) or international versions of the game and other very welcome features.
As is also to be expected, developer M2 had no intentions of "just" giving us an incredible port of a classic Sega shoot 'em up, and the new "Upa Upa mode" — which is unlocked after completing the game — allows gamers to play a remixed version of Fantasy Zone using Opa Opa's brother with a very different power up system. Instead of visiting the floating shops that normally litter the stages, Upa Upa selects his engine before the game starts and then can switch between different weaponry on the fly using the touch screen — so long as you've got the coins to pay for it.
We're looking forward to this one at least as much as we were with Galaxy Force II, Ecco the Dolphin and indeed every 3D-enhanced Sega classic, so expect more information once the game releases, as well as the usual hands-on impressions of the Japanese edition.
Do you have fond memories of playing Fantasy Zone? Which game do you hope gets the 3D treatment next? Let us know in the comments section below.
[source 4gamer.net, via archives.sega.jp]