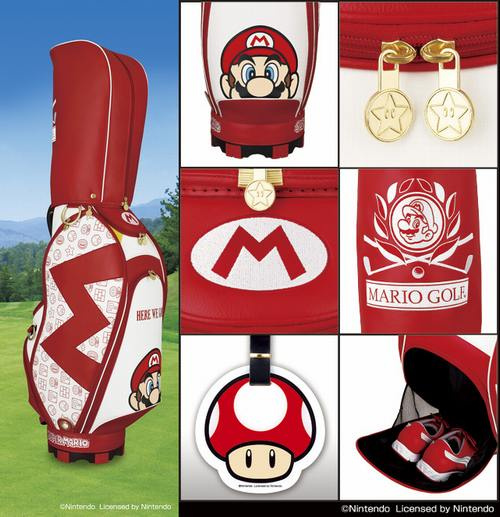 Mario Golf: World Tour arrives on 2nd May in North America and Europe, ending a fairly long wait for the latest entry in the popular series. With Mii integration, customisation and online tournaments and communities on the way, it's looking like a promising prospect for a below par — in a good way — score.
Nintendo's clearly keen to push the brand, in Japan at least, with the rather bright and cheerful golf bag and accessories pictured above and below. The company has stated that it'll be ramping up its licensing activities, and seems to be getting into the swing of things with this bag. It couldn't be much more Mario, with logos liberally scattered throughout and star coins as zips.
This will certainly be eye-catching at any golf club, and we'll see whether pricey products like this make it to the West; the bag will set golfers back 48,500 Yen (roughly $473 / £284 / €345) excluding tax. Ouch.
Price aside, would you like to stroll onto your local course with this bag?
[source narinari.com, via kotaku.com]