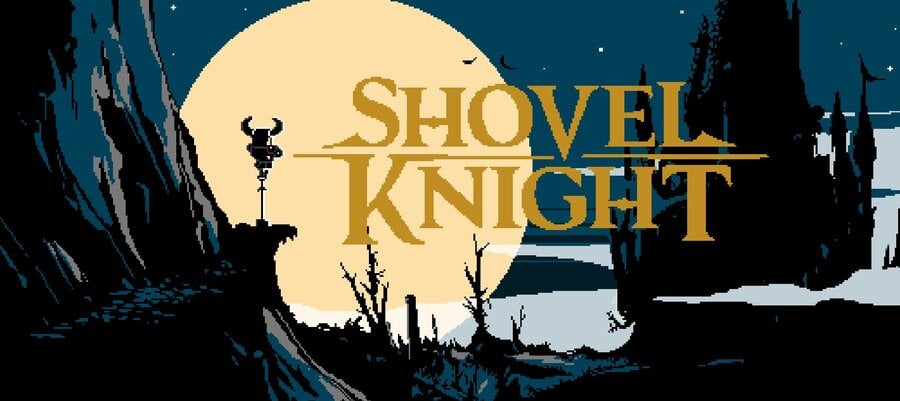 As début releases go, Yacht Club Games' Shovel Knight is a clear statement of intent in the studio's drive to create exciting new games with retro-themed design. A success on Kickstarter, its since seen some delay to its original release window before, recently, pinning down 31st March as a firmer target.
Trailers to date have shown plenty of sidescrolling action that can bring comparisons to various games of the 8- and 16-bit eras, but the developer has now outlined some unique features coming to the Wii U and 3DS eShop versions of the game — it's also being released on PC.
The studio's Sean Velasco explained to Polygon that the Wii U version of the game will utilise Miiverse to allow gamers to leave messages and advice for others in each room; its working title right now is the Digger's Diary. It seems like a more detailed, in-depth equivalent to message bottles in The Legend of Zelda: The Wind Waker HD, for one example.
The cool part is that it's room-based. Every time there's a room where you don't know what to do, or if you just want some more information, you can tap on this diary. [Maybe you'll] leave a message for other players or get a message yourself, or maybe learn a little more the same way you would trade secrets on the school ground.
The 3DS version will have a different option in the form of the codenamed "StreetPass Arena", which sounds slightly peculiar. You record five second clips in a stage — perhaps collecting gems or fighting another Knight — and this clip is saved and exchanged via StreetPass; when you pass another player you can then watch the recorded battle and adjust your tactics. It seems similar to StreetPass duel mini-games from 3DS titles such as Super Street Fighter IV: 3D Edition and even LEGO Pirates of the Caribbean, though a little more complex.
We've done it, and it's just ridiculous. There are some goals that you're all going for, but you don't know what the other player is doing. You don't know which gem they're going to go for first. You don't know if they're going to use a weapon ... It's just craziness because you do it in these little five second rounds, and you do three rounds over and over. And then it's just done.
Velasco explains that although Shovel Knight is a "classic-style game", the team has worked to utilise the technology available to them. These features sound intriguing, so let us know what you think and whether you have a preference, at this stage, for a particular version of the game.
[source polygon.com]