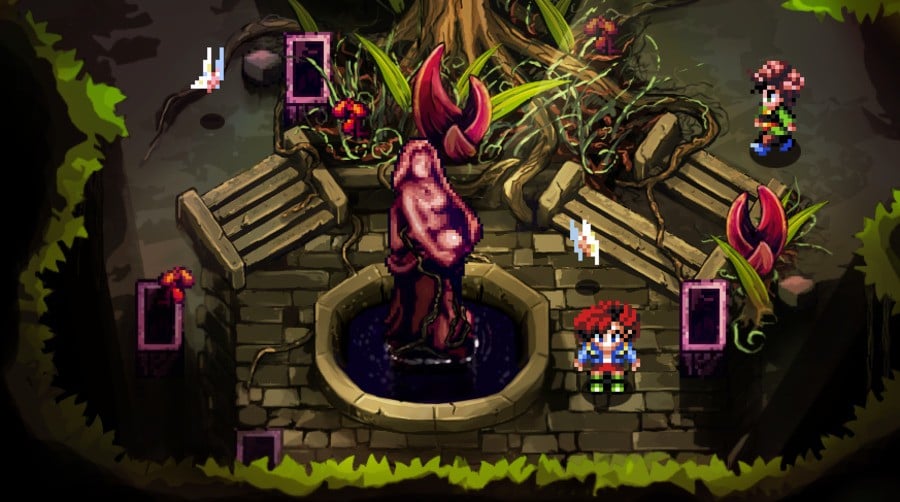 Remember Pier Solar? We covered it quite some time ago, and also delivered the good news that the game was getting remastered for a HD release on the Wii U eShop.
Things have gone a bit quiet on this front recently and the last we heard, the game was aiming for a March launch. WaterMelon's President Tulio Goncalves has now adjusted this to April.
Speaking to Nintendo Enthusiast, Goncalves also gave a hint of his company's future projects:
On Wii U, we're definitely putting the second screen to good use, a feature that will be exclusive of that platform — well, maybe not for long if we end up making it to the 3DS, but that's for later. We planned a few functions for the second screen that will add to the gameplay; I'm sure the Wii U players will enjoy them. We're hoping to release the game in April.
We do have two brand-new games coming up soon born from the Magical Game Factory: Project Y for Sega Genesis and Project N for SNES. We want to see both projects made for the modern consoles as well. Besides the working projects we have many other game concepts to explore for the years to come, both for retro and modern platforms alike!
Would you be willing to support a 3DS version of Pier Solar? How do you feel about the Wii U release slipping by a month? Would you like to see Project Y and Project N come to Nintendo platforms? Share your thoughts with a comment below.
[source nintendoenthusiast.com]