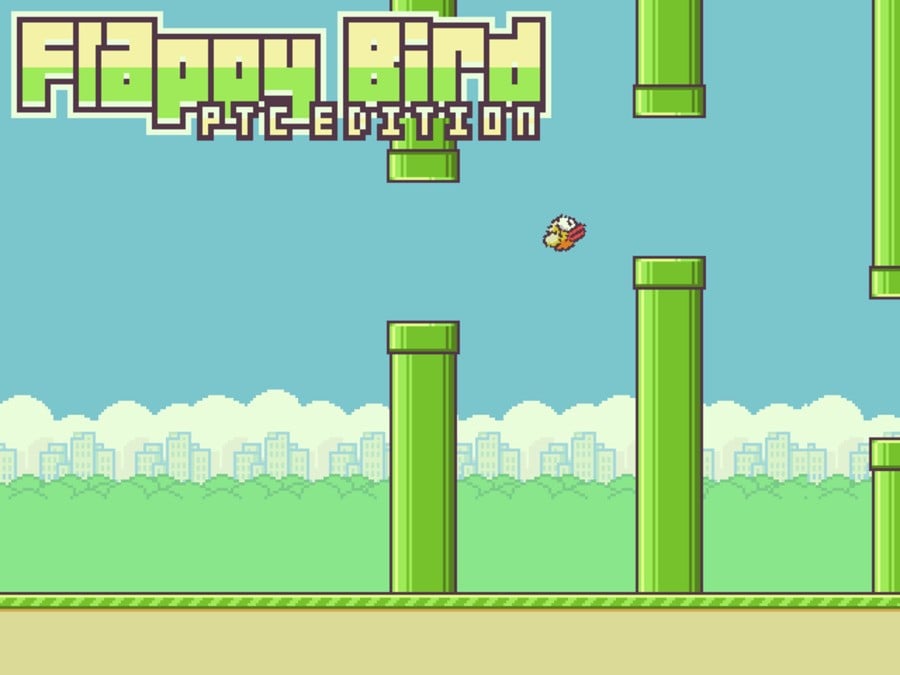 Flappy Bird has been everywhere, a bizarrely simplistic, flawed smart device game that went viral; it's unavoidable. Millions of people with phones play it compulsively on their morning commute, media outlets from games press to mainstream newspapers and TV channels have been talking about it, and its success upset its creator to the point that he threw away easy money by taking it off the iOS and Android stores.
Nintendo's even had to weigh in, recently stating that it had not lodged any legal complaint over the Mario-style green pipes. It's not as if the removal of the official title has stopped the relentless march of maddeningly obsessive and primitive games, with clones flooding the smart device markets; there's also the insanity of people selling phones with the game installed for actual money. No doubt it has some appeal for those looking to pass some time, but the reaction to it has been surprising in its scope.
It seems plenty are desperate for a fix, and it's now possible to play the game on a 3DS or DSi. Some buzz on Twitter has pointed us to the QR codes for Flappy Bird - PTC Edition, which works using Petit Computer, the DSiWare app also available on the 3DS eShop. It utilises the BASIC coding of the app to clone the title, but unlike those replicas flooding iOS and Android this iteration won't make its creator any ad-driven profit. It's just for the fun gimmick of playing the downloadable phenomenon on your Nintendo handheld.
Flappy Bird may officially be gone, but its peculiar legacy continues to fly.
[source petitcomputer.wikia.com]