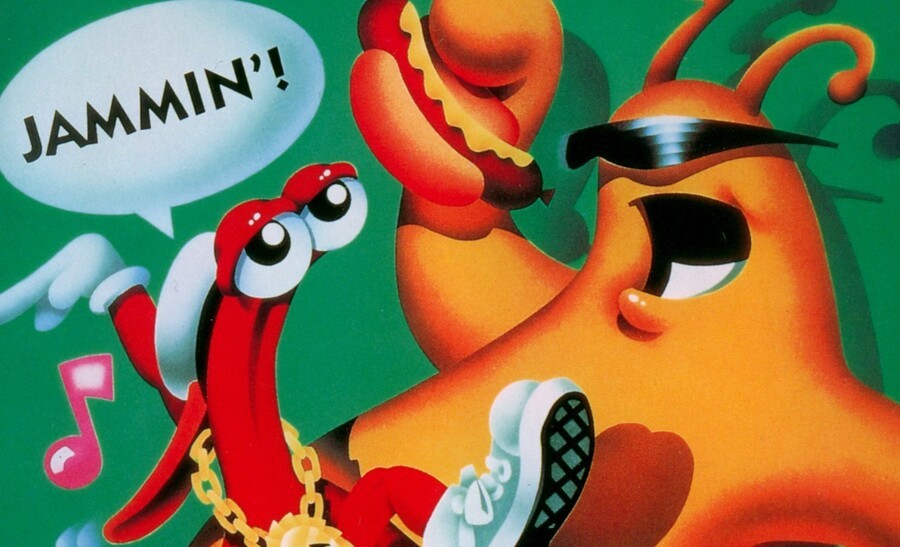 Cast your mind back to the 16-bit console war between the Mega Drive (Genesis to our North American readers) and the SNES, and you'll no doubt think of Sonic's titanic struggle against Mario. These two mascots towered over their rivals, and have gone on to become instantly recognisable all over the world.
However, had things gone a little differently, the portly Italian plumber could have been facing off against two funky aliens in the sales charts. A feature detailing the history of Sonic the Hedgehog on Red Bull's gaming site reveals that ToeJam & Earl were put forward as possible mascots, following Alex Kidd's failure to slow Mario's success.
According to Sam Pettus — author of Service Games: The Rise and Fall of Sega — Sega president Hayao Nakayama very nearly selected the pair to lead the Mega Drive's marketing charge:
Several proposals were submitted and rejected, with the one coming closest to acceptance by an American. Programmer Mark Voorsanger's submission was a pair of "funkadelic" aliens named ToeJam and Earl, who were both very cool. Nakayama liked the idea - and the game - but had two problems with it: first, ToeJam and Earl were too laid back for his sensibilities. Second, they were too American in nature. It was a noble effort, but Nakayama wanted a mascot with worldwide appeal.

Rejected as Sega's mascots, ToeJam and Earl were still deemed appealing enough that their game was greenlit.
ToeJam & Earl may have gotten their chance to shine, but it would be Sonic — the brainchild of Yuji Naka — who became world-famous as the Japanese company's mascot.
We'd imagine that most will agree that the right move was made, but it is interesting to think that two aliens with a keen sense of style could have been Sega's weapon in the 16-bit wars. Are you pleased that Sonic was picked, or would you have been happier with ToeJam & Earl? Or perhaps you're one of those people who thinks that Alex Kidd was never given a fair crack of the whip? Share your innermost thoughts by leaving a comment.
[source redbull.com]