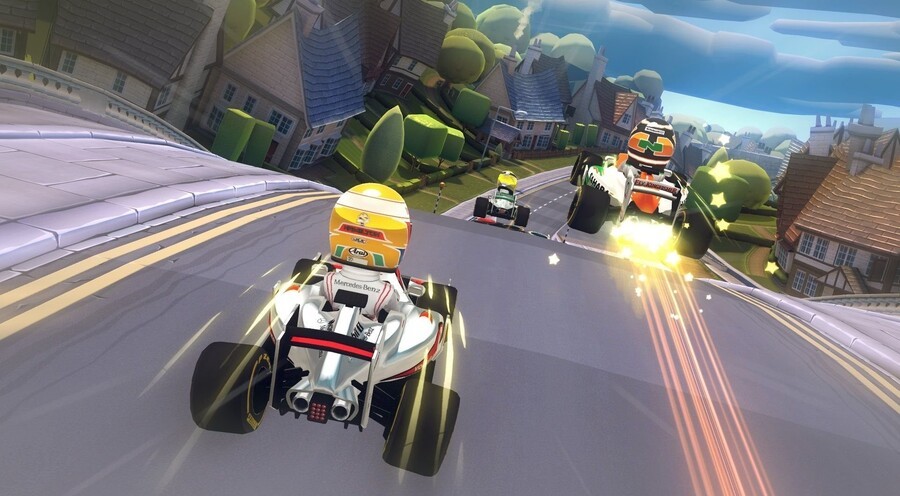 At the risk of irritating Formula One enthusiasts around the world, we'll suggest that it's a sport often lacking the wow factor. Occasionally races are thrilling, but there are plenty of occasions where the cars simply follow each other around for a couple of hours — at admittedly high speeds — before Sebastian Vettel wins. While we'll see how it stacks up very soon, we can confidently say that F1 Race Stars: Powered Up Edition isn't going for that realistic approach.
It arrives on the Wii U eShop in Europe and North America at an almost-retail price of £19.99 / €24.99 / $29.99, and includes some extra tracks and accessories while — it seems — lacking online play. It adds a download-only option to the kart-racing genre that's picking up a bit of momentum, joining Sonic & All-Stars Racing Transformed and, in the not-too-distant future (we hope) Mario Kart 8.
It's taken a good while to arrive after early plans for a retail release, but are you interested in lining up on the grid in this one?