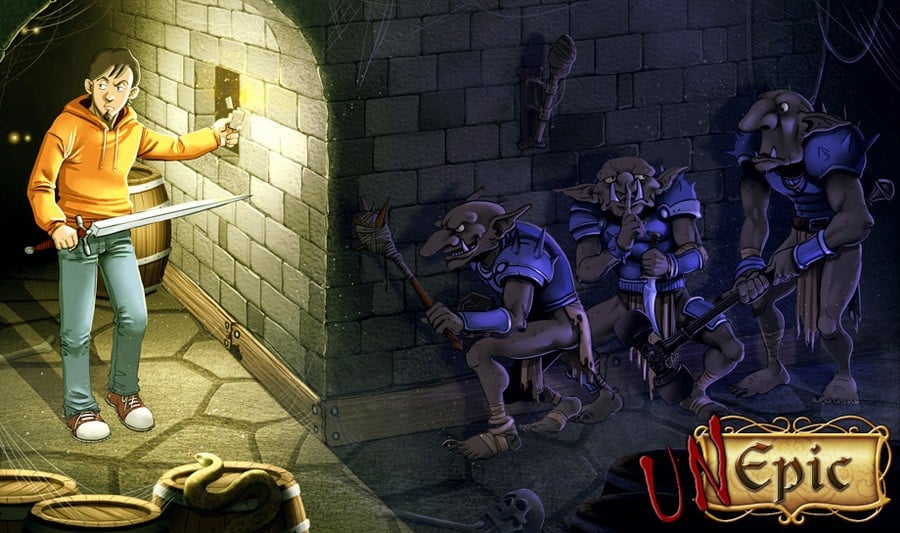 Unepic appears to be confirmed as next in line for download-only titles coming to the Wii U eShop, with news of its arrival in North America on 16th January now matched by clarification that it'll land in Europe one week later, on 23rd January.
As clarified before, off-TV play will be available while the dual-screen setup on the Wii U can be incorporated to consistently display key information on the various items and potions that can be crafted. On paper this title sounds like its packed with features, with the following from the official press release issued today.
2D RPG with 200 rooms to explore
7 bosses, 70 spells and 100 weapons
Funny story and dialogs with references to other films, comic...
Quests, challenges, achievements and pets
Craft your own potions
4 levels of difficulty with 3 different ends
English voices
The official trailer, which is an updated version of that released previously, is below. How many of you are tempted to look at this one when it hits your region?