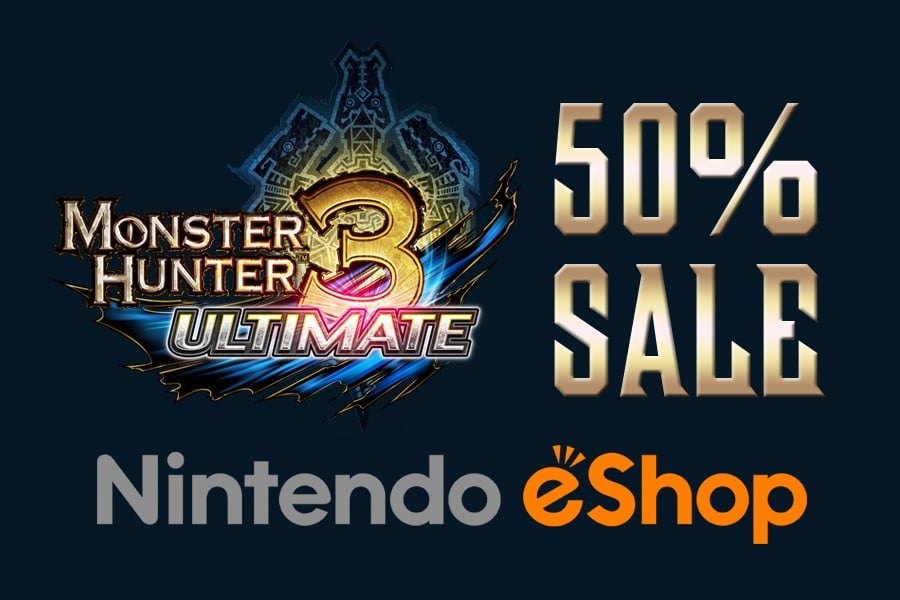 With Monster Hunter 4 Ultimate confirmed to be on the way to the West in early 2015, Capcom seems keen to use the good news to shift more copies of the excellent Monster Hunter 3 Ultimate on both Wii U and 3DS. European gamers can already look forward to some juicy discounts on both versions in this week's download update, but it seems that North American gamers will get an even better deal.
Capcom has confirmed that the title is now reduced to just $19.99USD on both the Wii U and 3DS eShop stores until 9am Pacific time on 3rd February. That means you don't have long to take the plunge, but these are the best MH3U prices seen on the download platform to date; it's a particularly tempting price for the Wii U version, which includes online co-op and the benefits of HD visuals and a slightly smoother framerate. Both versions are excellent, of course, for those not yet in the Wii U brigade but are tempted to take the plunge on 3DS.
With around a year (at least) before the new entry arrives on 3DS, this could be an ideal opportunity for those on the fence to dive into the series at a lower price. Who knows, it may just sink its teeth into you.
[source capcom-unity.com]