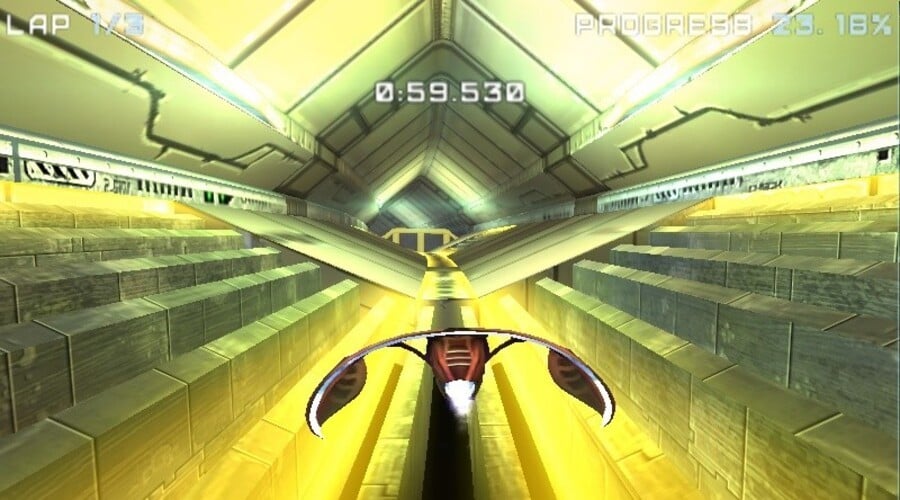 AiRace Speed is the third title in the handheld download series from QubicGames, adopting a futuristic setting and delivering high speed racing; despite a limited scope we stated that this could be an attractive option for "time trial junkies and aviation enthusiasts" in our review, in which we awarded 7/10.
As confirmed in last week's European download update, this title has been reduced from €4.99 / £4.49 to €2.99 / £2.69 until 13th February in the region. QubicGames has now been in touch to confirm that the title is also reduced in North America, available at a cheaper price — $2.99 rather than $4.99 — from now until 6th February in that region.
Are any of you tempted to pick this up at the discounted price?