We often see examples of Nintendo culture and its brands appearing in fairly unlikely places and forms, and this is another example that undoubtedly qualifies. It's an enormous New Super Mario Bros. — it suits the later series in terms of design — mural on the side of a Chinese school building; as you'll be able to see in the various images below, it's a sizeable piece of work.
The elementary school in question is in Shenzhen, with Japanese outlet NariNari reporting that it's popular with locals due to its cute characters. As for the school, it's apparently putting a great deal of effort in anime and manga education, though Mario is — of course --actually a video game character. It's also an interesting choice as Nintendo games have typically only been available on spin-offs plug-and-play consoles such as the company's own iQue machine or on unofficial devices; China is now lifting its ban on video game consoles, albeit with various conditions applied.
In any case, check out the images below and let us know what you think. There is one significant error, meanwhile, so see if you can spot it.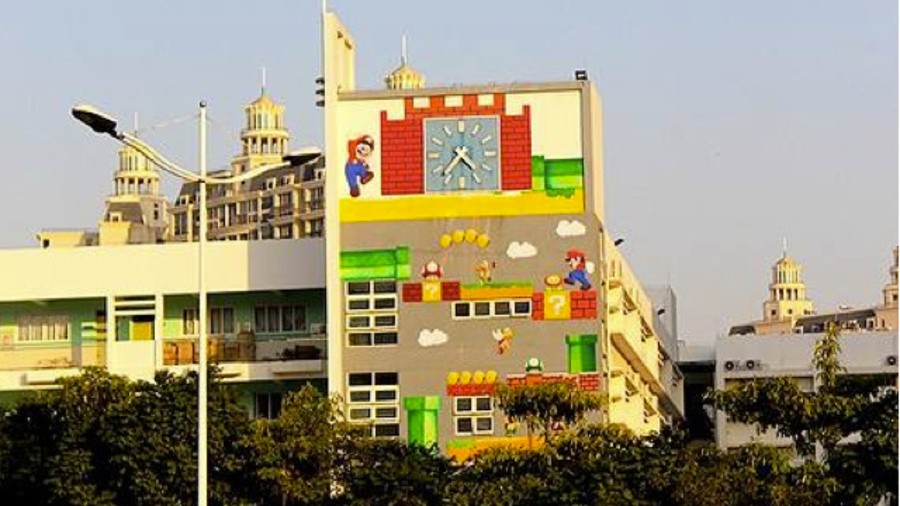 [source kotaku.com]