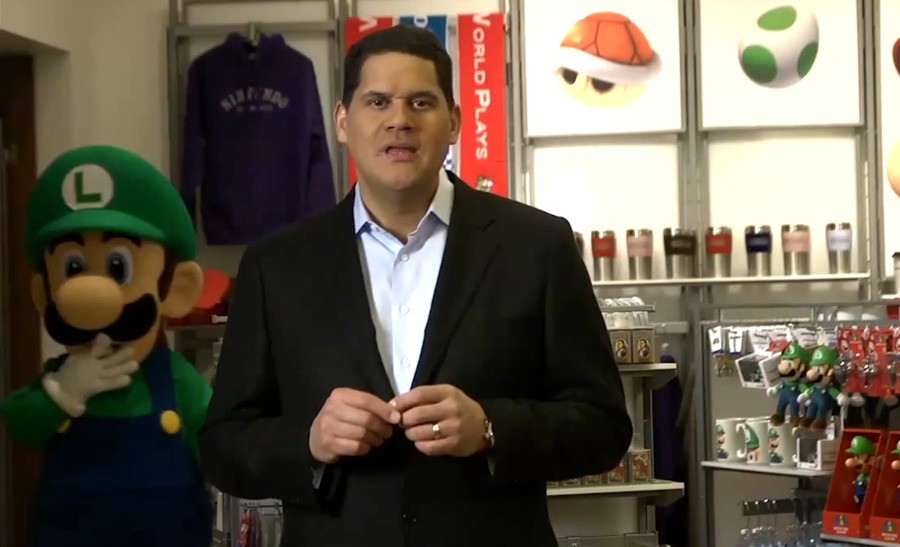 In years to come, Nintendo fans will look back on The Year of Luigi and remember it as a historic year when we remembered the sometimes forgotten, overlooked, neglected, and misunderstood, Luigi.
So far this year, we've been blessed with a sequel to the original Luigi's Mansion on the 3DS, an excruciatingly difficult standalone Luigi DLC package for New Super Mario Bros. U, Year of Luigi commemorative coins, and even Luigi themed Wii Remotes.
Sadly, we also lost Jack Westelman at the age of 72 last Thursday, who was best known as Danny Wells and the character Luigi on The Super Mario Bros. Super Show.
Now, in an interview with Siliconera, Reggie Fils-Aime has been quizzed about the exact date the Year of Luigi will conclude, considering it only kicked-off February this year.
To which Reggie replied:
There are some Year of Luigi activities that will continue into 2014—including some of the special products that we've launched (the Luigi remote and the Mario and Luigi 3DS XL)—so there will be some Luigi products to carry the Luigi banner into the next calendar year.
So, there you have it. The Year of Luigi isn't over yet. Let the celebrations continue!
[source siliconera.com, via kotaku.com.au]