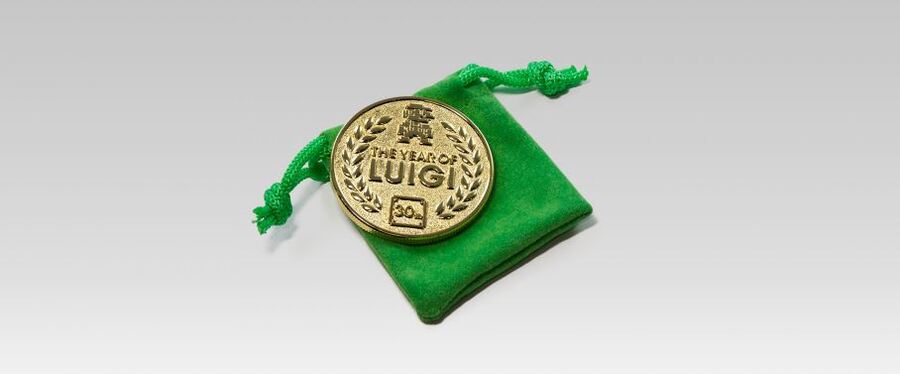 To further celebrate the Year of Luigi, Nintendo of Europe has updated its Club Nintendo Stars Catalogue with this gorgeous commemorative gold-coloured coin.
The item, which features the 'other brother', will set you back 1,500 of your hard earned Star Coins, and we couldn't think of a better item to spend them on. It comes included with a green velvet pouch featuring the Club Nintendo logo, to help keep the coin safe from pesky Goombas and Koopa Troopas.
It's been a good year for the green clad character, as a Limited Edition Year of Luigi 3DS XL is making its way exclusively to Nintendo's official online store.
We believe some are having some trouble accessing Club Nintendo to secure one of these coins. Be sure to let us know in the comment section below if you've been lucky enough to bag one.
[source stars.nintendo-europe.com]