Today has, unsurprisingly, revolved around the major 3DS system update that, along with other enhancements, finally brought Miiverse to the portable. So far the handheld version of the network has been running fairly smoothly, and we imagine eager gamers are testing out what they can and can't do on the new version.
Nintendo has also used today to apply a minor update to the Wii U and web version of the service, however, though it's certainly low-key compared to the buzz around the new app on the 3DS. The details below are taken directly from the Miiverse announcement.
Hello again! There has also been a small update to the Wii U and web versions of Miiverse.

The Report Spoilers function has now been merged with the Report Violation function. From now on, when you wish to report spoilers, please first select the "Report Violation" icon, then select "Spoiler" from the drop-down menu.
Nothing too thrilling, but if you do find cause to keep the Miiverse moderators busy, now you now how to do so properly.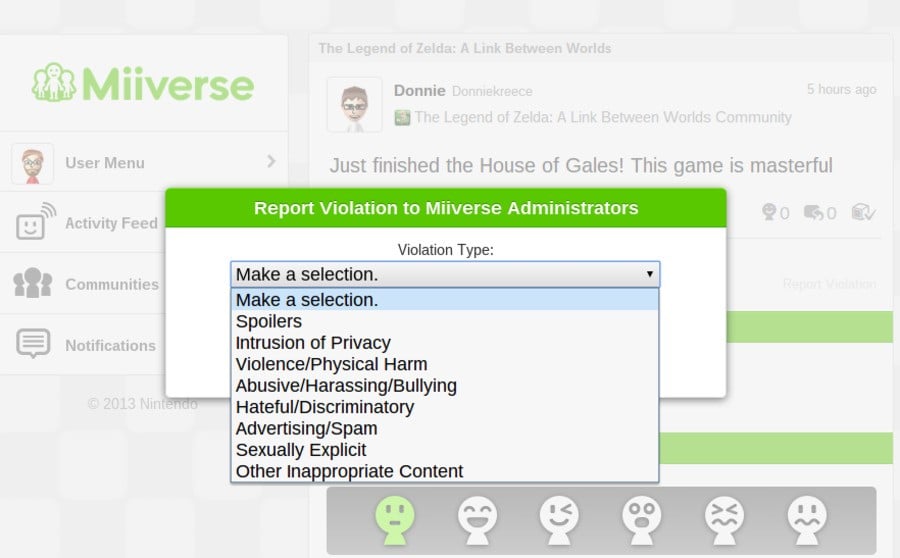 [source miiverse.nintendo.net]