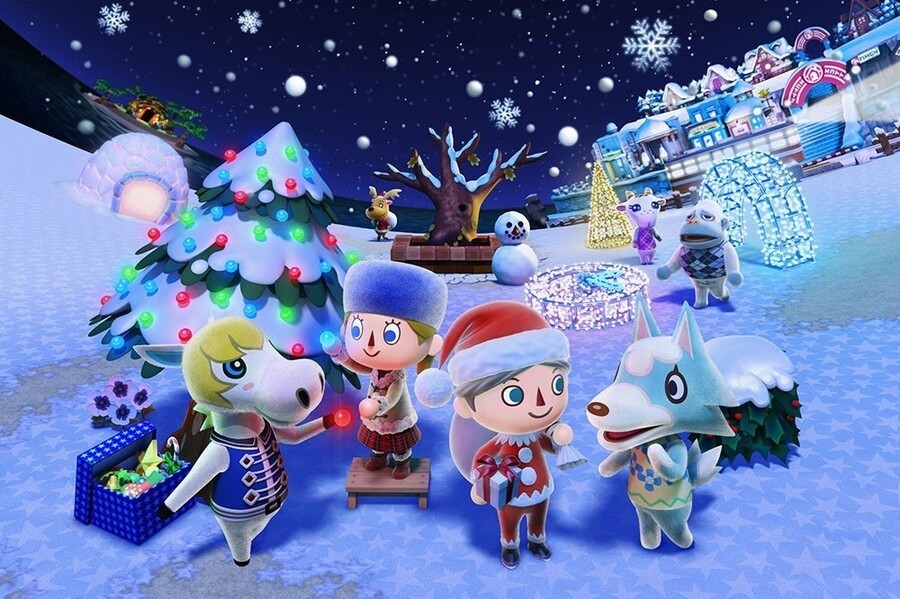 Not too long ago we launched our 12 Days of Christmas Animal Crossing competition in collaboration with Nintendo UK. The big N kindly provided the lyrics for a new version of the famous song and we asked you — our lovely readers — to sing your hearts out in front of a camera. And you know what? A surprising number of you actually took part.
It may have been the prizes on offer, or potentially the older participants "reinforced" themselves in some "festive cheer" prior to stepping in front of the camera — you know what we mean — but whatever the case, we really enjoyed sifting through the entries to pick the eventual winners. They're all below, and if they don't cheer you up then, well, you're doing Christmas wrong.
WINNER: £100 eShop credit
Chris McGivern, teacher - Year 3 of the Oaks Primary School with an enthusiastic Mario!
RUNNER-UP 1: £50 eShop credit
Pete Warbis - Shows off some impressive vocal talent, maybe he was a former choirboy?
RUNNER-UP 2: £50 eShop credit
Another vocally talented entry featuring the lovely vocal stylings of shonasings - listen to the end for some warbling notes!
RUNNER-UP 3: £50 eShop credit
Sam Tuff - gives us an amusing take on the festive song.
RUNNER-UP 4: £50 eShop credit
An enjoyable collaborative rendition of the song from various members of StreetPass UK.
Thanks to everyone who took part in the competition and have a merry Animal Crossing Christmas!