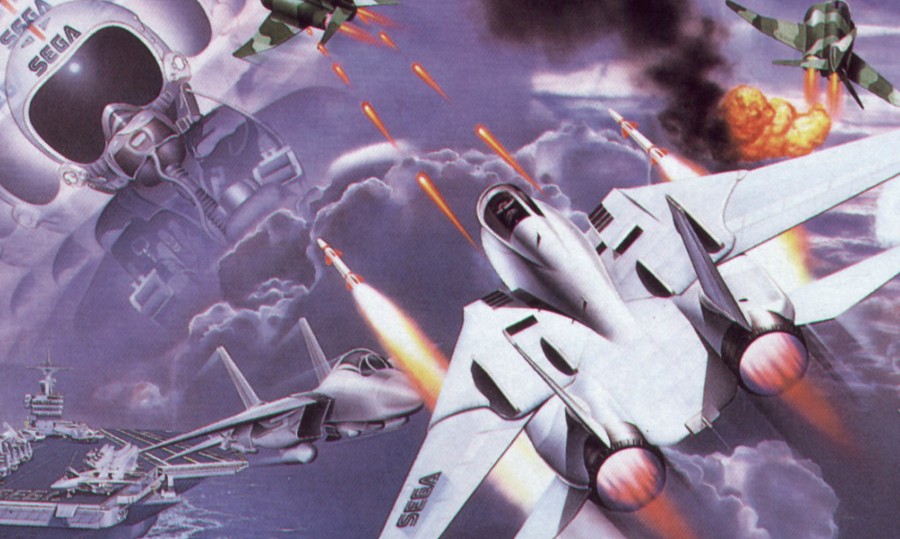 Take a moment to reflect on the gaming days of yesteryear, and no doubt there'll be some fond memories of Sega's jet fighter classic, After Burner.
Originally released in 1987 — and following on from Sega's equally successful arcade racer Out Run in 1986 — After Burner placed the player in the seat of an F-14 Tomcat fighter jet, gunning down enemies and dodging incoming fire at all costs. After Burner II was released in the same year and was more of a revision than a complete sequel.
Now, following the recent release of 3D Space Harrier and 3D Super Hang-On in North America and Europe, Sega will be launching 3D After Burner II on the 3DS eShop in Japan.
The 3D version of the game will feature a "Moving Cabinet Mode" which makes use of the 3DS gyroscope and pays tribute to the original arcade game that moved around according to the motion of the player's fighter jet. Sega will also include a "Special Mode" which features a "lock-on shooting" system, and introduces different ways for players to test out their skills against enemies.
It's worth noting that a Mega Drive / Genesis port of After Burner II was also released, but unlike 3D Altered Beast, this 3DS offering thankfully appears to be based on the superior coin-op edition rather than the weaker domestic conversion.
3D After Burner II will cost 800 yen and goes on sale in Japan on 18th December. Sega's 3D Classics series is likely to continue in the west as well, so expect a release across North America and Europe sometime in 2014.
[source siliconera.com]