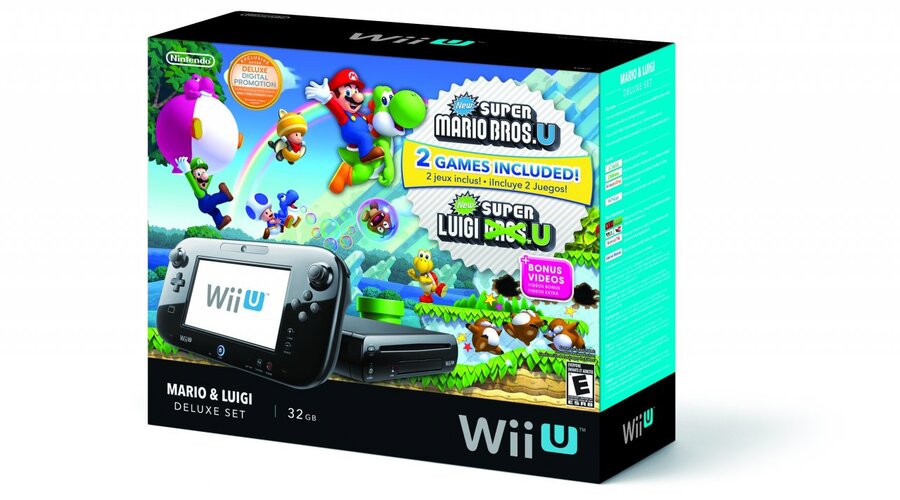 With the recent influx of new Wii U bundles offering pack-in games such as The Legend of Zelda: Wind Waker HD, Wii Party U, Just Dance 2014 and Skylanders SWAP Force, it's clear Nintendo is offering a wide variety of options in order to entice potential customers this holiday season.
The plans seems to be working, as the recently released Mario and Luigi Deluxe Set that includes New Super Mario Bros. U and New Super Luigi U has already sold out at both US retailers Target and GameStop.
Since the Wii U launched last November many people have been hoping for a Mario bundle, so it's no surprise to see this particular pack shifting some units in North America. Hopefully the new bundles will help improve Wii U hardware sales for Nintendo, after their somewhat disappointing Q2 financial results.
What do you think? Were you hoping to pick up a Mario & Luigi Wii U bundle, or have you got one already? Let us know in the comments section.
[source gimmegimmegames.com]