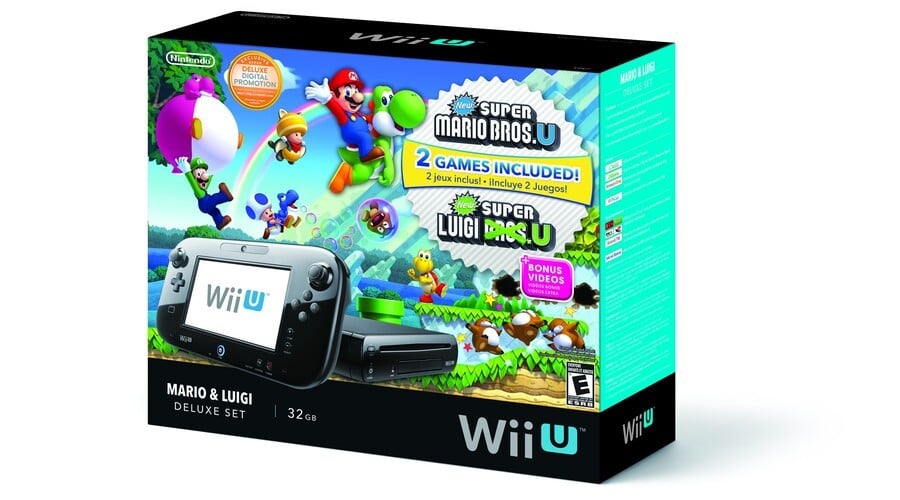 Nintendo of America has confirmed that the Mario & Luigi Premium Pack which was recently confirmed for Europe is also getting a release state-side.
The bundle — which comprises of a 32GB Wii U with New Super Mario U and New Super Luigi U on a single disc — launches November 1st and will retail for $299.99.
It replaces the existing Wii U Deluxe set, which was bundled with a copy of Nintendo Land. The dethroned pack-in title will be available as a digital download at the reduced price of $29.99.
Here's what Nintendo of America's executive vice president of Sales & Marketing Scott Moffitt had to say about the news:
Mario and Luigi are two of the biggest heroes in video games. This new Wii U configuration gives people instant access to not one, but two of the most well-received Wii U games. It's another example of the tremendous value and variety that Nintendo is offering consumers this holiday season.
If you've yet to take the plunge with Wii U, could this new bundle change your mind?