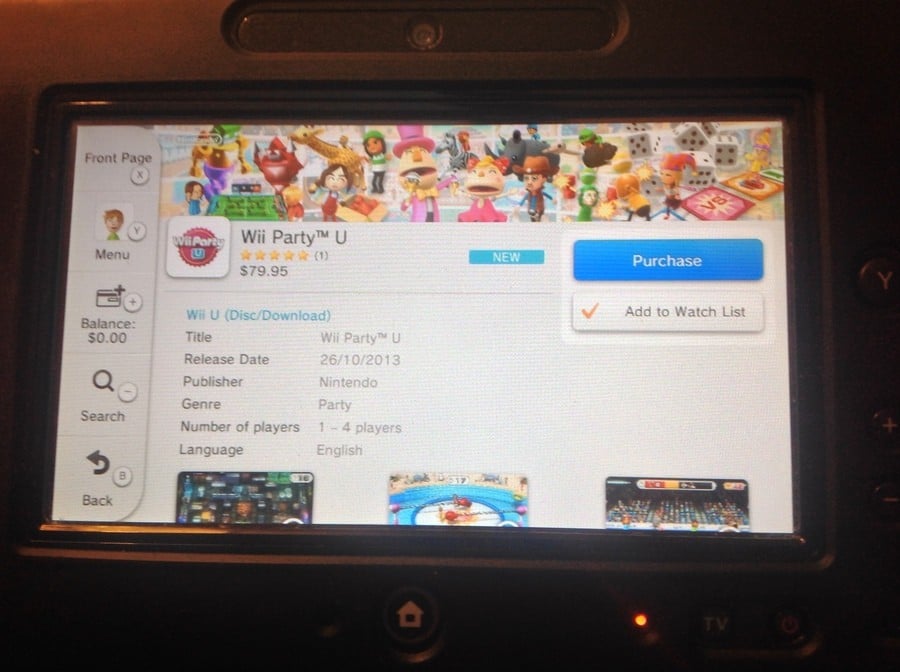 Wii Party U was released last week, but it bypassed the North American and European Wii U eShops and is available exclusively as a physical purchase at the time of writing. It has been assumed that the game's reliance on physical items — such as a Wii Remote and GamePad stand — has resulted in this move, but there's a twist in the tale.
We've had it confirmed that the game is available as a digital download in Australia, where it is also available in stores. Quite why this is the case when other parts of the world have been denied an eShop version we're not sure, but needless to say we've been asking and will update this post when we have official word.
Are you based Down Under? Have you downloaded Wii Party U? Share your thoughts with us by posting a comment.
Thanks to WiiLovePeace for the tip and the photo!