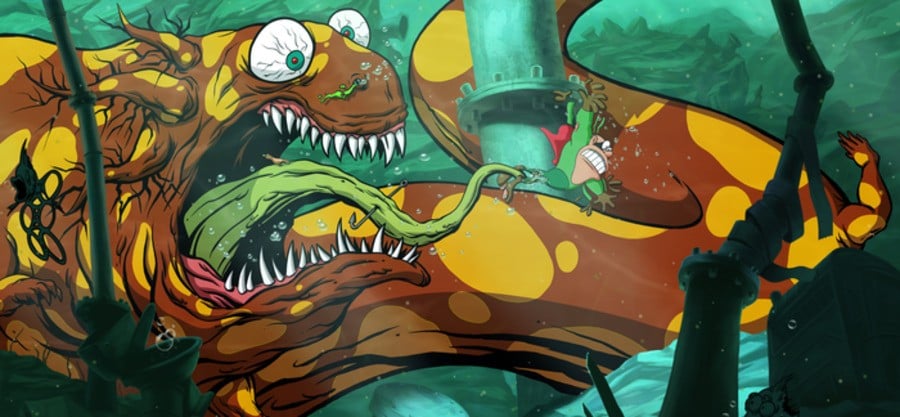 16-bit cult classic Boogerman could be getting a HD remake for PC, Mac OS, PS4, PS Vita, and Wii U — should it successfully meet its Kickstarter goal of $375,000.
The campaign is being run by original creators Mike Stragey and Chris Tremmel, who produced Boogerman 20 years ago when they worked at defunct publisher Interplay. Since then, the duo have plied their trade for companies such as Electronic Arts, Activision and WayForward, and have been credited on games such as The Lost Vikings, Shantae, Contra 4 and Shantae: Risky's Revenge.
Here's what the pair had to say about this proposed version:
Boogerman 20th Anniversary is a brand new side-scrolling action platform game. The game will be based on the original in terms of setting, story, and characters. We will maintain the tone of the 16-bit classic while at the same time bringing a new game structure, new mechanics, new levels, and new gorgeous HD animation, art, and presentation to the modern day consoles.
It has also been confirmed that former Rare composer Grant Kirkhope is creating an entirely new soundtrack for the game. The expected release date is November 2014.
There are 34 days remaining on the campaign, and just over $6,000 has been pledged so far. Will you be opening your wallet?
[source kickstarter.com]