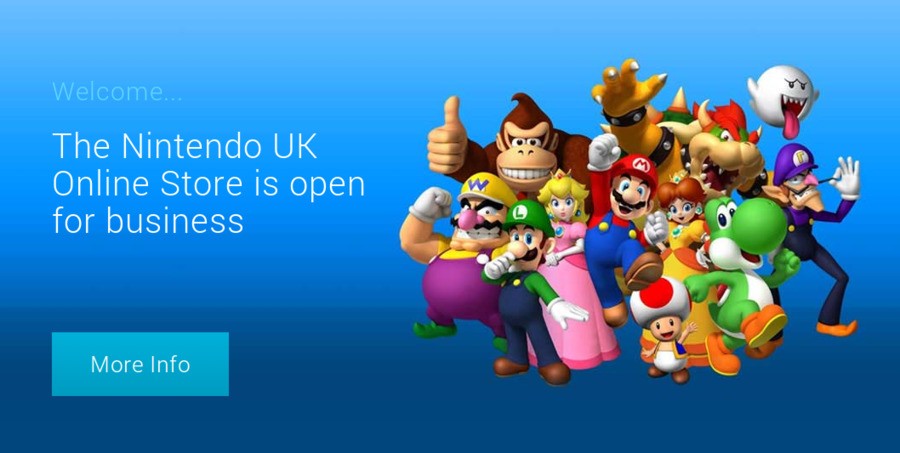 Nintendo UK has today launched an online store that offers a large range of games, consoles and some gift ideas. It's an intriguing move by the regional team, offering its own online store of physical products alongside conventional retailers. The stock is primarily focused on products developed, published or distributed by Nintendo, with few examples that are entirely third-party.
There's a fairly broad range on offer, from the current-day Wii U and 3DS consoles and some related bundles, to the Wii Mini — but not the traditional Wii model — and pre-orders for the rather attractive Legend of Zelda strategy guide set. Prices are typically what we'd consider to be the full recommended price in the UK, though Nintendo's official stance is that retailers set their own prices. The store is short on promotional offers, with the possible exception of the ability to pre-order a limited edition Pokémon X & Y 3DS XL with a copy of either game for a discounted price of £199.99, a £20 saving. Certain products, particularly those that have a higher profile or price, also come with free next day delivery.
While Nintendo UK has forged positive partnerships with retailers such as GAME and, most recently, Tesco, the move to launch its own online retail store makes clear that it wants to miss no opportunities to reach customers. It's still a first, however, and this store is far more current and up to date than its Nintendo of America equivalent, selling the company's most important products; equivalents for other European countries don't appear to be live as yet, either.
If you're in the UK or elsewhere and just curious, check out http://store.nintendo.co.uk/home.dept and share your views on it below.
[source store.nintendo.co.uk]