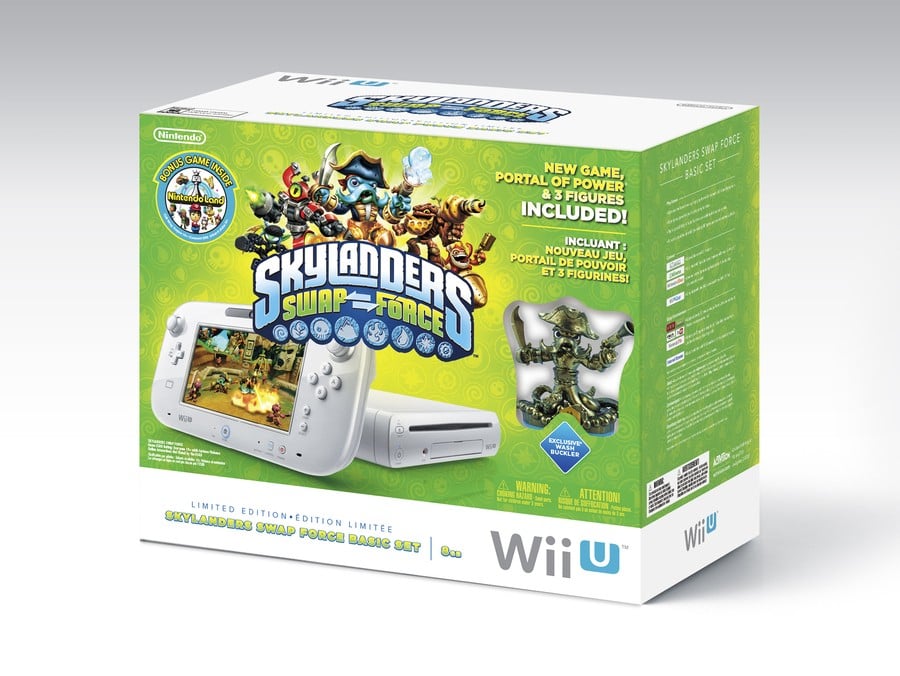 Nintendo certainly appears to be gearing up to tempt potential Wii U owners this Holiday, with a variety of bundles joining upcoming releases to try and win over the market. Nintendo of America has now announced another option to tempt gamers in the region, teaming up with Activision to offer a Skylanders SWAP Force option.
This one will have a recommended price of $299.99 and arrives on 15th November; it also includes Nintendo Land, though with that extra game does only provide an 8GB Basic model. The confirmed contents are below.
A white Wii U Basic system
A Skylanders SWAP Force starter pack that includes:
Skylanders SWAP Force Wii U software
A Portal of Power
Three Skylanders figures, including Ninja Stealth Elf (one of the Core Skylanders) and two SWAP Force characters: Blast-Zone and an exclusive color shift Washbuckler
A collector poster, trading cards and sticker sheets
A Nintendo Land game disc
Let us know what you think of this bundle. Are you tempted, and do you think it'll win over many new consumers?