It's that night, dear readers, when ghouls and monsters emerge from their pits of despair to torment the living. Or, another way of looking at it, children in rather inexpensive outfits come out to threaten adults with a good egging if they don't hand over sweets and candies. What a lark!
Threats of violence from the sugar deprived youth aside, it's also a Holiday loved by many, when parties, scary movies and some creative outfits come out and amuse us all. For those of us that like a good scare and bit of dress-up it's the best night of the year, and we naturally also want to get creeped out by some rather awesome games.
To that end we've identified some current Wii U and 3DS games (no Virtual Console this time) that are perfect for this Halloween night, including five retail and five download titles. We'd class these all as "good or better", in some cases brilliant, and should mean that whatever your budget or system you can get in the mood for the scariest night of the year.
So below, in no particular order, are our choices this time around.
---
This was a no-brainer, which also happens to be the fate of your character the many times that you'll likely die in this Wii U launch title. Though it has its flaws, it also makes creative use of the GamePad and, for our money, is very effective at creeping us out; a zombie may creep up on you as you adjust your inventory in real time, and occasionally only a cricket bat can save you from the hordes. Definitely dark room and headphones material.

This 3DS eShop title divided critics and gamers alike, but serves up a minimalistic narrative approach that leaves you to find your own way. The ship you're on is empty, aside from the occasional angry robot, and you have to explore and figure out the cause all by yourself.

Though we've linked to the latest Wii U version, we'd argue that the 3DS version could also be the way to go; designed with the handheld in mind, the 3D and tight environments suit it nicely, especially with a Circle Pad Pro handy. It's rather nice on Wii U too, and is the over-dramatic silly counterpoint to the grisly ZombiU, and in our view a hint that all is not lost in the Resident Evil franchise. Though Resident Evil 6 has done its best to spoil things...

OK, so bear with us here. Creepy games don't have to have monsters jumping out of dark corners, but can simply play on our fear of isolation and abandonment. This is an incredibly simple but in-depth title from Terry Cavanagh — the "flip" mechanic works wonderfully — and you navigate through the environment with very few prompts or pointers. And look at the character's face in the image above, he looks scared to us.

We'd originally expected this to be released in October 2012, but it was bumped into 2013; that seemed a pity, as this is the perfect Halloween game. It's unlikely to scare you, but rather charm you silly, as Luigi creeps through multiple mansions while being as comical and frightened as ever. Critically acclaimed and having surpassed three million worldwide sales, this represents another coming of age for developer Next Level Games.

Released four times on Nintendo systems (two in Europe), this is a title that many will happily play over and over again. In a neat touch — which applies to the DSiWare, WiiWare and 3DS eShop versions, covering all regions one way or another — the main hero Quote wears a Halloween outfit to celebrate the occasion. You can play an awesome game and enjoy a nifty pixel Halloween outfit, which is a win-win scenario.

This latest Castlevania title on the 3DS — which has now been ported elsewhere — divided gamers, but we rather liked it. Not quite Metroidvania, and with a more complex combo-driven combat system than older games in the franchise, it nevertheless provides an enjoyable, atmospheric experience. It looks terrific in 3D, and you run around slaying monsters in a quest to take down Dracula — classic Halloween fare.

We had reservations about this one in our review, yet for those that can overlook and move past its flaws it's still worth consideration. With multiple playable characters this one appears courtesy of the personal Twilight Zone that each faces, with spooks on offer with plenty of humour — as would be expected of a project on which Ron Gilbert and Tim Schafer collaborated.
Shin Megami Tensei IV was in the running but, as it's not yet available in Europe, we opted for this remake. The title suggests why its here, and the cyberpunk style combined with fantastic first-person dungeon crawling make it an ideal alternative type of game for this time of year. It's also the perfect jumping in point for those new to the franchise, while the 3DS icon features a spirit — perfect.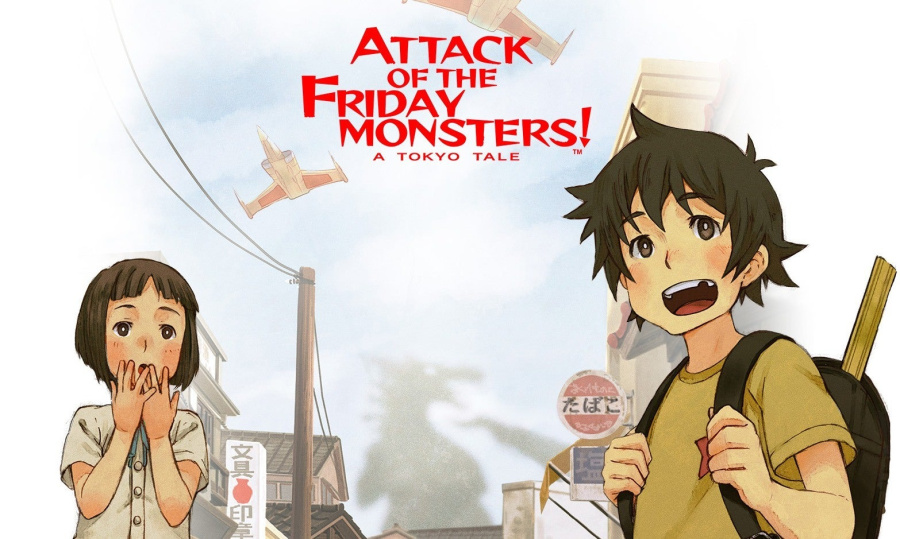 Rather like The Starship Damrey, this can more accurately be considered as an interactive story, though this one is a tad more driven and focused. The storyline includes a number of mysteries and a central plot of monsters that emerge to battle outside of the game's town. While it won't necessarily scare you witless, this could be an atmospheric game to while away the dark hours of Halloween, with playing through in one sitting an attractive option.
---
So there you go, a variety of current 3DS and Wii U games that, in their own ways, could be perfect for Halloween. Let us know what you'll be playing on your current systems as the monsters lurk outside the door...