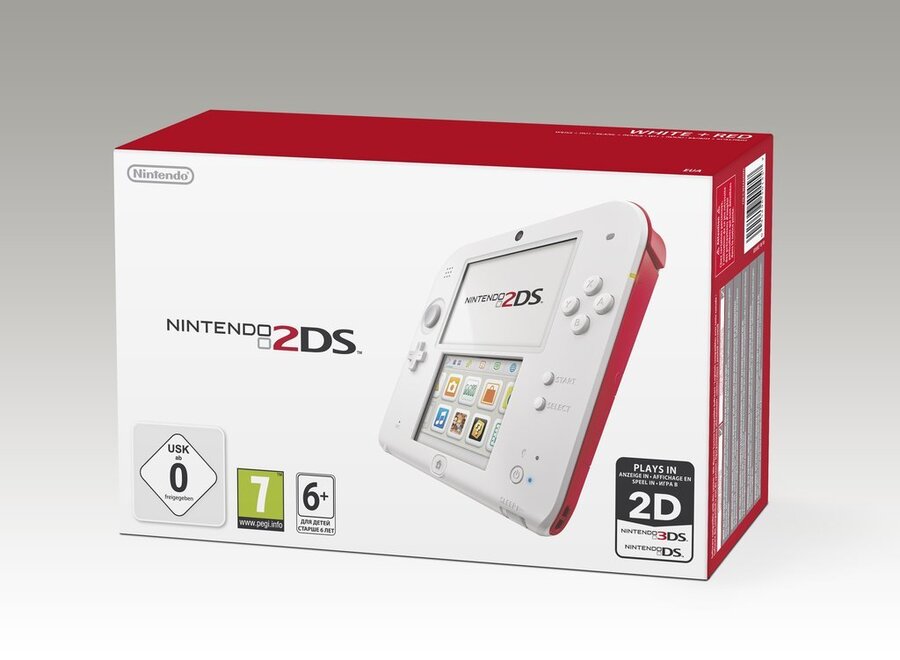 The Nintendo 2DS launched less than two weeks ago on the same day as Pokémon X & Y landed on shelves around the world.
Retailers in the UK set the price at £109.99 but with Christmas fast approaching several of them have made the move to knock a whole ten pounds off to get the console under that magic £100 figure.
Orange-clad supermarket Sainsbury's is now offering the 2DS for £99.99 in-store, while it can be ordered for £99 online from its big rival Tesco Direct. Meanwhile, online retailer Amazon has also started selling the 2DS system for £99.
However, one of the best deals comes from catalogue giant Argos, which will be offering the console for £99 tomorrow along with two games - LEGO The Lord of the Rings and Moshi Monsters: Katsuma Unleashed. That particular deal will expire on 26th October.
There are plenty of good deals out there for 2DS in the UK, with the Nintendo UK store itself offering the console with a copy of Animal Crossing: New Leaf for £129.99.
Will these deals entice you into picking up a 2DS? Let us know in the comment section below.
[source mcvuk.com]