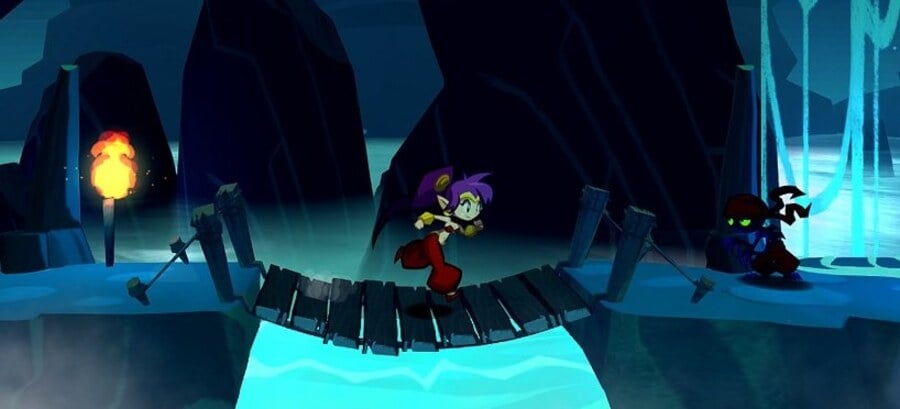 Shantae: Half-Genie Hero is a new HD entry in the series currently undergoing a crowdfunding campaign on Kickstarter; at the time of writing over $260,000 of the $400,000 target has been pledged with 21 days to go. It's an ambitious release from WayForward, which is set for a significant number of platforms — assuming a successful fundraising campaign — including the Wii U eShop.
We decided to catch up with WayForward's Matt Bozon — the full interview will be published later today — to discuss a range of topics surrounding the project. In terms of the origins of this new release, Bozon explained that the studio had initially considered a new HD Shantae release in time for the launch of the Wii U, before swapping it out in favour of Mighty Switch Force: Hyper Drive Edition.
I'm looking back at concept art and creative documents — the initial germ of the project...

It looks like we started in October of 2011. We wanted to have a new HD Shantae for the launch of the Wii U, but as we drew closer it became clear that we should shift gears. We put Half-Genie Hero on low burn, and focused instead on Mighty Switch Force! Hyper Drive Edition. During that time, I kept tweaking the Shantae design and adding concept artwork here and there. We didn't get a full team on the proof-of-concept demo (the Kickstarter video) until around E3 of this year.
One of the challenges with bringing this title to HD systems, in particular, is stepping away from the handheld-only dynamic, which itself is continuing with the upcoming 3DS-exclusive Shantae And The Pirate's Curse. While acknowledging the challenge, WayForward's man is clearly expecting plenty of benefits to the fresh approach.
We're only scratching the surface of that subject. The demo video plays it very "safe" by showing things that have always worked before. To make it feel right for consoles some of the handheld sensibilities will need to change. If our handheld Shantaes could be compared to Simon's Quest, then Half-Genie Hero could become our Symphony of the Night.
Check back on Nintendo Life later today for the full interview. In the meantime let us know what you think in the comments below.