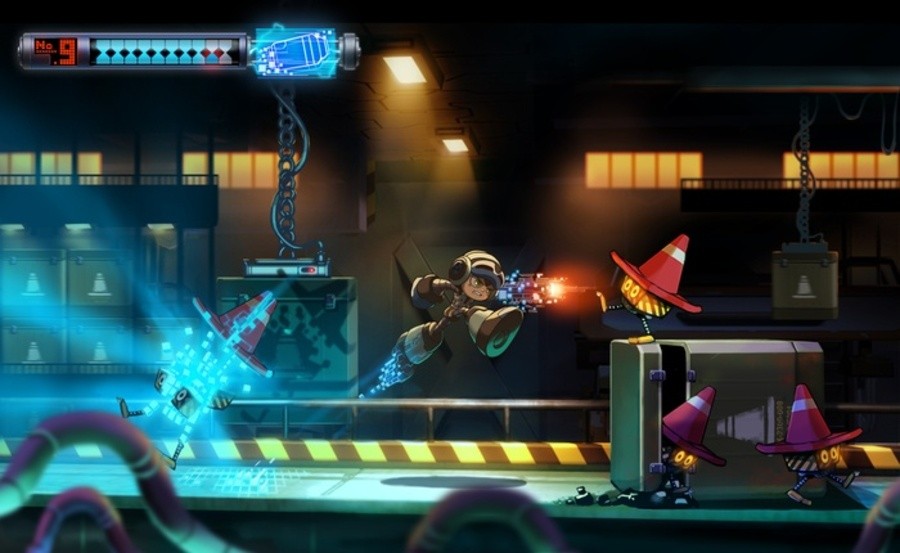 This past weekend Keiji Inafune confirmed Mighty No. 9, a crowdfunded project that will see the iconic designer — best known for the Mega Man series — team up with a number of former colleagues to deliver a new IP with undoubted conceptual similarities to the Blue Bomber. It was an announcement that likely had fans of the Capcom franchise rather excited, to put it mildly.
The project has already smashed its original target of $900,000, and with 25 days to go it's reached — at the time of writing — $1,712,694; it's steadily making its way to the revised $2.2 million goal that will deliver the game to Wii U, PS3 and Xbox 360. The project has also brought in 2 Player Productions to produce video footage of the project and, ultimately, a documentary of how the game came to be. As a starter ahead of what's promised to be weekly content, it's now released footage of the full PAX panel at which Keiji Inafune announced the game — the event was chaired by Jeremy Parish from our colleagues at usgamer.net, while Ben Judd was also in attendance; despite plenty of experience in the business side of the industry (including at Capcom) he's perhaps best known as the voice of Phoenix Wright.
The whole talk is worth watching, but if short on time the Mighty No.9 reveal kicks off at the 26 minute mark.
[source kickstarter.com]