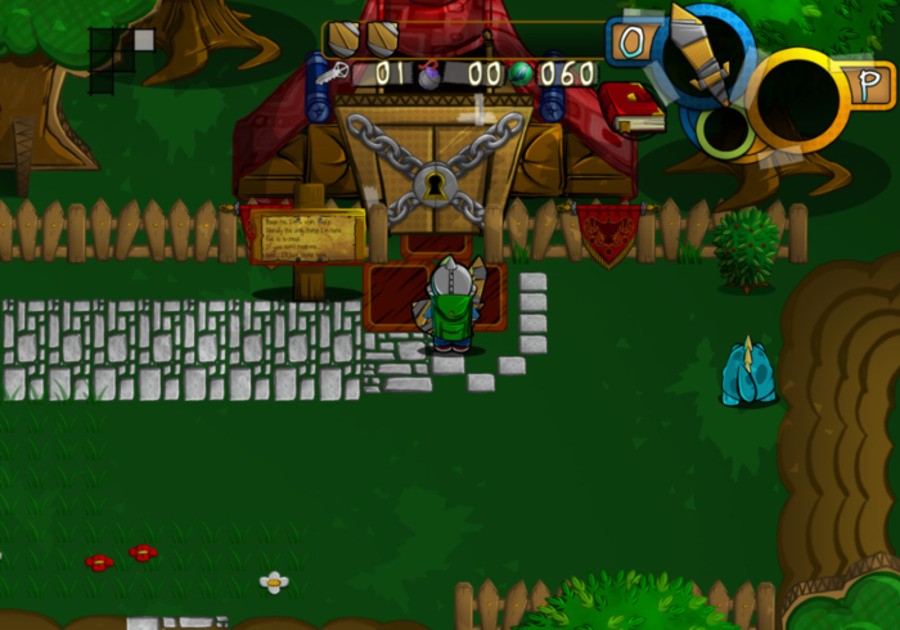 Just short of a month ago independent games developer Robert Busey opened up a Kickstarter page for his new game Sword 'N' Board.
Essentially, it's a puzzle-based adventure RPG that sees you battling through imaginary monsters, cardboard forests and dark pillow fort dungeons all in an attempt to find the missing pieces of your lost video game console. Despite its cute looks, the developer claims the game is in fact pretty difficult and will offer a big challenge to players of all ages. It features an interesting item system that takes ten items and allows you to combine them to progress further, which sounds pretty fun.
The original aim was to obtain $7,500 to bring it to PC, Mac, Linux, Android and iOS but a Wii U version has now been announced as well and it's not a stretch goal.
Sword 'N' Board has already achieved its funding and will now be coming to all the aforementioned systems including Nintendo's latest home console. There are a couple of stretch goals left to reach. Should the campaign bring in $8,500 a secondary inventory/crafting system will be added to the game, while $10,000 will see a multiplayer mode be included.
At the time of writing it has amassed $8,122 so that first stretch goal is certainly within reach. There are just over ten hours to go for this one but whatever happens it will come to Wii U.
Are you looking forward to seeing Sword 'N' Board arrive in the eShop? Let us know in the comment section below.
Thanks to LTD for the tip!
[source kickstarter.com]