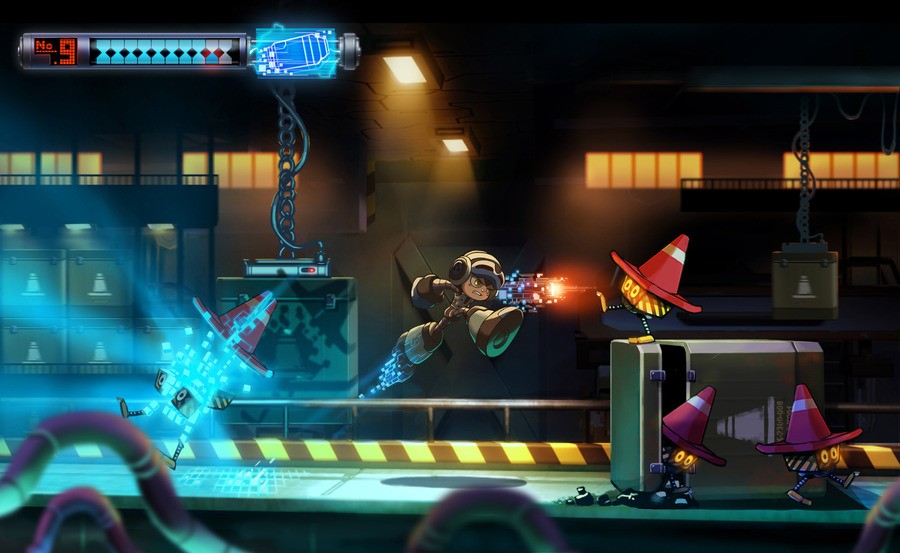 Keiji Inafune's crowdfunding for Mighty No. 9 has, unsurprisingly, been progressing rather well. After a few frustrating years for fans of the Blue Bomber, Capcom's former employee and the man many consider to be the father of the series is working on a game with undoubted conceptual similarities. Not only that, but he's brought in a number of other former Capcom staffers to help him with the task.
The buzz has brought plenty of attention to the Kickstarter campaign as it's rapidly accumulated plenty of support. Not too long ago the stretch goal that includes the Wii U was reduced to $2.2 million, and the happy news is that the target has been hit with two weeks to go of the campaign. That guarantees the Wii U version, and it seems fitting that the birth of this new franchise will be enjoyed on a Nintendo system.
If you want to secure a copy and back the project for more stretch goals (which include extra stages and an online co-op mode) you can secure a copy on the platform of your choice for $20, or you can wait for the actual game to arrive in the eShop. It's a while away yet, however, with a current estimate of April 2015.
Are you hyped for Mighty No. 9, and do you think you'll pick it up on the Wii U?
[source kickstarter.com]