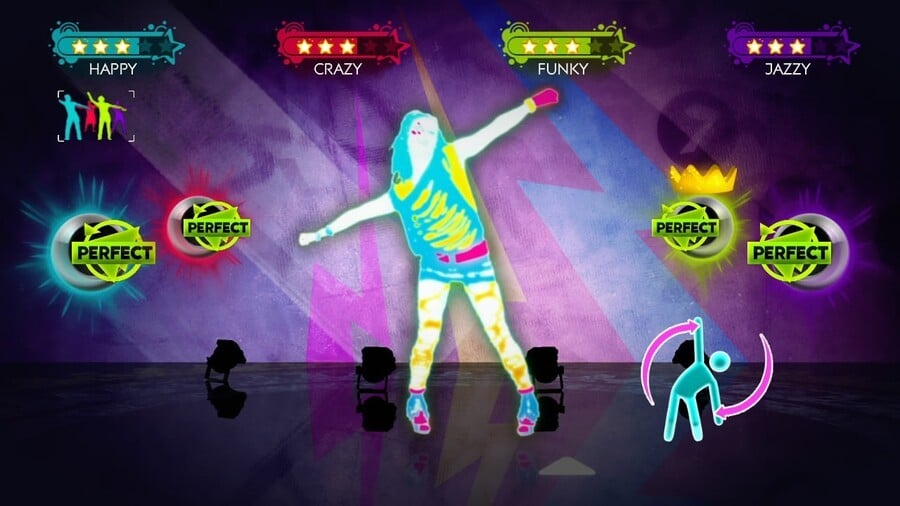 Ubisoft has confirmed Just Dance has now sold over 5 million units in the UK, with the Wii being the most successful platform for the series.
The French publisher revealed the numbers just before the launch of Just Dance 2014, which is set to land on Wii U and Wii, as well as PlayStation 3 and Xbox 360, on 4th October.
Speaking to MCV, Ombeline Wallon, senior brand manager at Ubisoft, said Just Dance continues to exceed expectations and is still the top dance franchise in the UK.
It has been a difficult couple of years, especially for the Wii market, which is where Just Dance has been the most successful so far. But we've also seen increasing interest from consumers on other formats. We are looking forward to seeing them embrace Just Dance 2014 on the next generation of consoles.
Interestingly, Ubisoft has two marketing campaigns lined up in the UK for Just Dance 2014. The first will be targeted towards the core fans of the series and will run during next month's launch, while the second will commence in December on the run up to Christmas - a time Wallon singled out as an important time for the franchise.
What are your thoughts on Just Dance? Are you one of the many million people grooving away? Let us know if you'll be grabbing a copy of Just Dance 2014 by leaving a comment.
[source mcvuk.com]